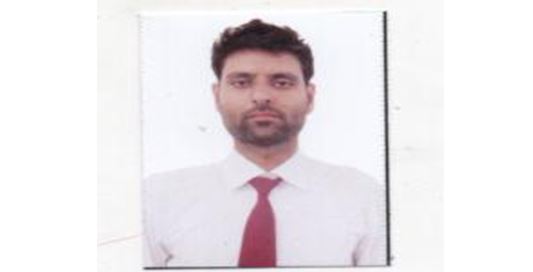 Nayeem Maqbool
In the age of youth, when the youth movements have got worldwide attention, the role of youth in socio-economic development and nation building processes has increased at a global level. The Kashmir dispute is one of the serious issues in the world where youth have assumed central importance by providing their best efforts to shape ideology in one or other way. The people of Kashmir are struggling for their right to "self-determination" on different fronts. On each front, the youth of Kashmir are playing an active and important role.
On July 8, 2016, BurhanWani, a 22-year old freedom fighter, was martyred by Indian occupational forces in the Kokernag area of Islamabad district in IOJK. This angered the people of Kashmir and led to mass protests against his killing throughout the erstwhile state. His death strengthened the discourse of the freedom movement and proved that the people of Kashmir support freedom lovers who carry the mission of secession from the Indian occupation. Indian occupying forces used force against peaceful protests, resulting in a large number of extrajudicial killings, injuries, and a wide range of human rights violations. The occupied territory has experienced several waves of protests since 1989, but after the killing of BurhanWani, more people were seen participating in protests, including more young people and women.
After the killing of BurhanWani, thousands of people were detained under draconian laws, and the detainees or arrested persons were not informed about the detention or charges levelled against them. Not only adults, but also minors, were arrested and booked under the PSA without their age being verified.
The medical services were attacked and obstructed, which led to a serious impact on the injured and general population. Frequent and long periods of curfews and communication blockades had a major impact on Kashmiris and their access to medical facilities, and also had a cumulative impact on students and their right to education. Mobile and internet services were suspended and restrictions were imposed on freedom of expression. The media and journalists were also targeted.
Due to the curfew and innocent killings in 2016, schools, colleges, and universities were closed in the Kashmir valley. 130 school days were lost in the single academic year of 2016, and 1.4 million children were at home. There have been a huge number of arson attacks on schools in 2016. More than thirty schools were damaged by Indian forces in the dead of the night. Later, various schoolboys were accused of burning schools and were booked under PSA. Some of them were minors. In addition, various schools were under the use of the military and various schools were occupied by the central reserve police force (CRPF) and this endangered the lives of students and teachers in 2016. India not only violated the international laws related to free and compulsory education but also violated its own Act (Right of children to free and compulsory education Act 2009), which disrupted access to education and made educational institutions and schools vulnerable to attacks.
The Indian armed forces started Operation Calm Down in IOJK following the killing of young commander BurhanWani. In September 2016, four thousand additional troops were deployed in IOK as a part of Operation Calm Down to suppress and oppress the innocent people of Kashmir who have been demanding the right of self-determination since 1947. Operation All Out was also started in 2017 following the killing of young BurhanWani in 2016. The operation is carried jointly by the army, police, CRPF, BSF, and Indian intelligence agencies to kill the Kashmiri youth who are fighting for the right of self-determination.
In 2008-2009, the Kashmiri younger generation actively participated in the protests on the Amaranth land issue and the rape and murder of two women in the northern district of Kashmir. In 2010, 5000 youngsters were arrested, including hundreds of minors. Students of Indian occupied Kashmir also played an important role in the awakening of the Kashmir dispute through protests and demonstrations portrayed in their painting, writing, and conversation. Many political and religious parties have youth wings that work in education and social services to promote freedom in Indian-occupied Kashmir. Many current freedom fighter leaders are among the founders of student organizations. Now the government of India is not allowing students to function in universities and colleges.
The story of the Kashmiri youth is directly related to broken promises. Since 1989, unprecedented pressure has been seen on the youth of Kashmir. The atrocities have had a serious impact on the generation that saw the turmoil that began in 1989. Unresolved disputes pushed the younger generation to gun culture and also to the streets to protest. Before starting armed struggle, the younger generation also made many attempts to take the Kashmir conflict to centre-stage, but the government of India betrayed and foiled them. Today, the younger generation of Kashmir are different from other regions of the South Asian States. A continued feeling of living under siege in their own home land and having to curb the movement by force has led to dejection. It forced young people to get together to take on occupational forces and police on a large scale. The Indian forces are conducting fake encounters to get rewards and promotion. All this has also triggered a large scale of violence.
Nayeem Maqbool is a Political analyst & PhD Scholar of International Relations at International Islamic University, Islamabad. His area of interest include politics of SouthAsia with special focus on Indian Occupied Kashmir.