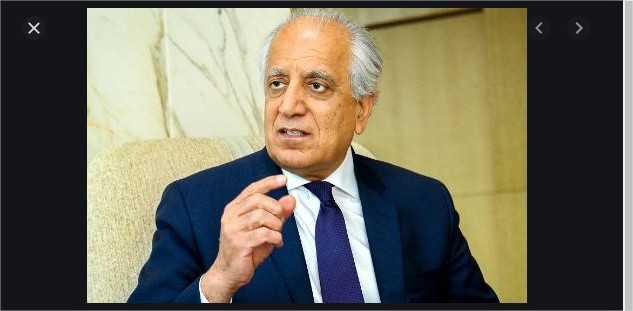 DNA
KABUL, JUNE 28 – US Special Representative for Afghanistan Reconciliation Zalmay Khalilzad condemned the attack on Afghanistan Independent Human Rights Commission employees, calling it "an anti-human act".
In his tweets, Khalilzad stated that "The targeted killing of Fatima Khalil and Jawid Folad, two Afghans dedicated to the cause of fundamental human rights, is an anti-human act. We condemn this terrorist attack in the strongest possible terms."
Furthermore, he added "Those opposed to peace start fires they hope spread quickly and smolder indefinitely. We support the overwhelming demand of Afghans to overcome these odds and continue the march to a permanent and dignified peace and an Afghanistan in which everyone's rights are respected."

Two employees of the Afghanistan Independent Human Rights Commission (AIHRC) were killed in an IED explosion on Saturday.
Fatima Khalil, 24 years old was a donor liaison officer at the Afghanistan Independent Human Rights Commission and Jawid Folad was a driver at the organization. Kabul police in a statement confirmed that it was a magnetic IED blast. According to the Presidential Palace, President Ghani ordered an investigation into the attack. Ashraf Ghani said such attacks on civil service workers, especially judicial workers and those who serve to defend human rights, were crimes against humanity and against Islamic values.
On the other hand, the Taliban denied their group involvement in the incident and condemned the attack.