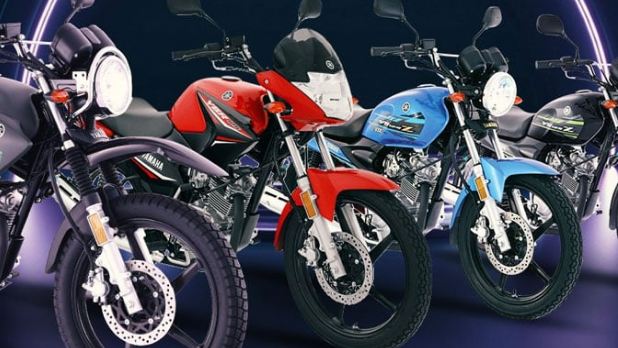 Owing to the rising cost of production, Japanese bike-maker Yamaha Motor Pakistan Tuesday decided to pass on the burden to its customers.
The bike maker increased the prices of its five models by up to Rs13,500, a notification issued in this regard said, with the new rates coming into effect from January 4, 2023.
The company jacked up the price of the YB125Z model by Rs12,000 to Rs305,500. The firm also hiked the rate of the YB125Z DX variant to Rs327,000 from Rs314,500.
Here is a price breakdown of the models:
Model
Old price
Retail price
(Exclusive of sales tax)
Sales tax
(@ 17%)
New price
(Inclusive of sales tax)
Difference
YB125Z
Red and Black
Rs293,500
Rs261,111
Rs44,389
Rs305,500
Rs12,000
YB125Z DX
Red, Blue, and Black
Rs314,500
Rs279.487
Rs47,513
Rs327,000
Rs12,500
YBR125
Red, Blue, and Black
Rs322,500
Rs287,179
Rs48,821
Rs336,000
Rs13,500
YBR125G
Red and Black
Rs336,000
Rs298,718
Rs50,782
Rs349,000
Rs13,500
YBR125G
Matt dark grey
Rs339,000
Rs301,282
Rs51,218
Rs352,000
Rs13,500