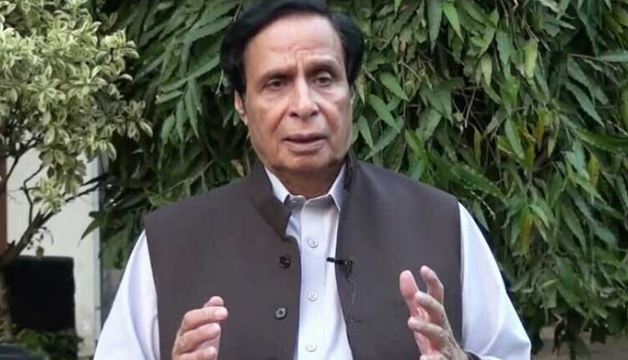 LAHORE: The Lahore High Court (LHC) heard a petition filed by PML-Q leader Parvez Elahi challenging the denotification order of Punjab Governor Baligh Ur Rehman today. One member of the bench recused himself from the bench citing personal reasons. The bench would be constituted again. The hearing will resume after Juma prayers.
A five-member bench headed by Justice Abid Aziz Sheikh has been formed by the LHC chief justice.
In the petition, Elahi has appealed to the court to declare the governor's move denotifying him as chief minister "illegal".
It informs the court that the Punjab Assembly Speaker Sibtain Khan was asked to summon a session for vote of confidence. It added that the speaker did not summon the session as one was already underway.
"No action can be taken against any chief minister over speaker's actions," maintains the petition.
Governor Rehman has been made respondent in the case via his principal secretary and chief secretary of the province.
Elahi should take vote of confidence
 Special Assistant to Prime Minister Attaullah Tarar advised Elahi that rather than approaching the court he should have taken the vote of confidence. "He (Elahi) has no other option but to take a vote of confidence. Even the court cannot finish the vote of confidence. This has to be done legally as well," tweeted Tarar following the submission of the petition.