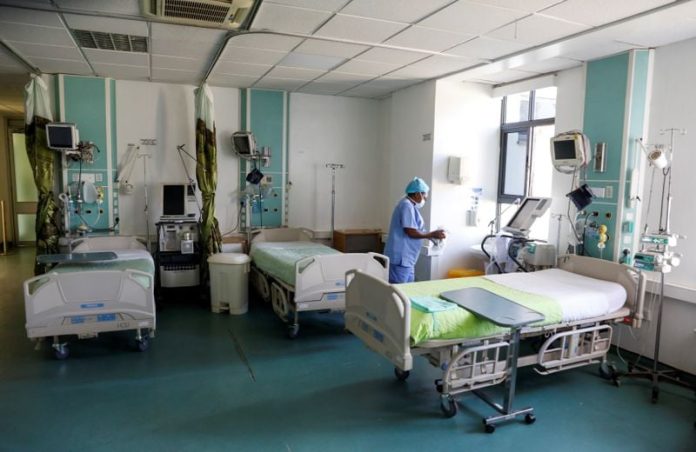 DNA
ISLAMABAD: 5th Live BARIATRIC surgery Symposium with Hands on basic of advanced laproscopic surgery workshop was held on 18th and 19th January 2023 at Capital hospital CDA Islamabad under the supervision of Professor Dr Naeem Taj , Dean of Capital hospital and renowned Laparoscopic of Bariatric Surgeon and patronship of Dr fazal e Maula Executive Director Capital hospital. Young surgeon of Resident from all over Pakistan attended the Workshop. Senior Surgeon from not only twin cities but from all over Pakistan attended the conference on 18th January. Basis of advanced laproscopic training was given to the young Surgeon and Residents. In addition live laproscopic Hiatal hernia Repair was done by Dr Naeem Taj and live laproscopic hernia surgery was done by Dr Tanseer Asghar laproscopic Bariatric Surgeon at CDA. Lep OAGB was also done by Dr Tanseer .On 19th January live Demonstration of laproscopic Sleeve Gastrectomy was done by Dr Naeem Taj .laproscopic Demonstration of Mini Gastric Bypass was done by Dr Tanseer Asghar.
Chief Guests were DG Hrd Cda Mr Qasim khatak, Executive Director Dr Fazal e Maula , professor Dr Tanveer Khaliq VC SZABMU and Prof Dr Faisal Bhopal great the Ocasion as Guest of Honour.
Dr Naeem Taj emphasized the need of training in minimal invasive surgery for the Qualified Surgeon. He also announced the following programme in minimal invasive surgery at CDA Hospital in association with SZABMU for induction of 2 years MS -MIS. Prof Dr Tanveer Khaliq vc SZABMU emphasized the need of Ms in Minimal invasive Surgery in Pakistan. He assured to take all steps for its fascilitie. Prof Faisal Bhopal praised the work and efforts. Put in by Dr Naeem Taj , Dr sartaj Ali khan
Chief Guest DG HRD Mr.Qaiser khatak praised the Efforts of Dr Fazal e Maula Ed and Dr Naeem Taj for the development of Capital hospital. Dr fazal e Maula also praised the efforts of Dr Naeem Taj for the Symposium and ensured his full support for academic activities in Future as well.