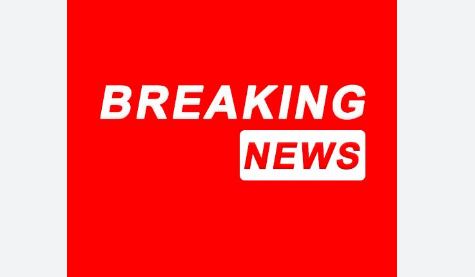 DIYARBAKIR/ANKARA: A major earthquake of magnitude 7.8 struck central Turkey and northwest Syria on Monday, killing more than 500 people and injuring hundreds as buildings collapsed across the region, triggering searches for survivors in the rubble.
The quake, which hit in the early darkness of a winter morning, was also felt in Cyprus and Lebanon.
"We were shaken like a cradle. There were nine of us at home. Two sons of mine are still in the rubble, I'm waiting for them," said one woman, her arm broken and wounds on her face as she spoke in an ambulance near the wreckage of the seven-storey block where she lived in Diyarbakir.
"I have never felt anything like it in the 40 years I've lived," said Erdem, a resident of the Turkish city of Gaziantep, near the quake's epicentre, who declined to give his surname.
"We were shaken at least three times very strongly."
Turkey's vice president Fuat Oktay said 284 people had been killed and 2,323 people were injured, as authorities scrambled rescue teams and supply aircraft to the affected area, while declaring a "level 4 alarm" that calls for international assistance.
In Syria, already devastated by more than 11 years of civil war, a government health official said more than 237 people had been killed and some 600 injured, most in the provinces of Hama, Aleppo and Latakia, where numerous buildings tumbled down.
In the Syrian rebel-held northwest, a rescue service said dozens had been killed.
Turkish state broadcaster RTR showed rescue workers in Osmaniye province using a blanket to carry an injured man out of a collapsed four-storey building and putting him in an ambulance. He was the fifth to be pulled from the rubble, it said.
Footage on broadcaster CNNTurk showed the historic Gaziantep Castle was severely damaged.
President Tayyip Erdogan spoke by telephone with the governors of eight affected provinces to gather information on the situation and rescue efforts, his office said in a statement.
Very tragic
Footage from the Syrian border town of Azaz — an area held by opposition forces — showed a rescue worker carrying a toddler from a damaged building.
"The situation is very tragic, tens of buildings have collapsed in the city of Salqin," a member of the White Helmets rescue organisation said in a video clip on Twitter, referring to another town about 5 km (3 miles) from the Turkish border.
Homes were "totally destroyed", said the rescuer on the clip, which showed a street strewn with rubble.
President Bashar al-Assad was holding an emergency cabinet meeting to review the damage and discuss the next steps, his office said.
Syrian state television showed footage of rescue teams searching for survivors in heavy rain and sleet. Health officials urged the public to help take the injured to emergency rooms.
"Wounded people are still arriving in waves," Aleppo's health director, Ziad Hage Taha, told Reuters by telephone.
The Greek Orthodox Archdiocese in Aleppo posted photographs of blocks of stone that had crashed down onto its mezzanine.
In nearby countryside, rescuers carried a bloodied, wailing baby out of a collapsed building, while, in the town of Azaz, a crane prised away slabs of concrete as rescuers carried away a body wrapped in a sheet.
Many buildings in the region had already suffered damage in fighting during nearly 12 years of civil war.
People in Damascus, and in the Lebanese cities of Beirut and Tripoli, ran into the street and took to their cars to get away from their buildings in case they collapsed, witnesses said.