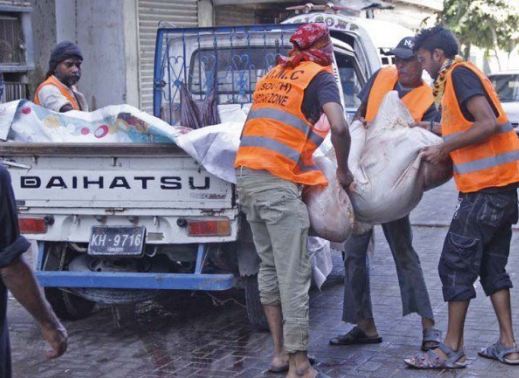 KARACHI, Jun 29 (APP):Mayor Karachi Barrister Murtaza Wahab on Thursday visited the camps for carrying the remains of sacrificial animals in different areas and reviewed the situation. 
Chairman of Chinesar Town, Farhan Ghani, gave a briefing to the Mayor Karachi on the occasion of the visit of the camp established in the district East.
According to the spokesman, the Mayor Karachi along with municipal representatives and officials also visited Chinesar Town and took details of the shifting of waste to the landfill site.
On this occasion, Murtaza Wahab said that citizens can report their complaints on the helpline of Sindh Solid Waste Management Board. Immediate action was taken on the complaints received from some places.
He said that all the local representatives of PPP are working in their constituencies and we are in contact with the local representatives of all parties.
Murtaza Wahab also visited the camp set up on the Shaheed Millat Road to remove sacrificial animal remains, where he was briefed by the Solid Waste authorities.
On this occasion, Mayor Karachi said that the work of removing the remains from the city should be completed immediately. Remains have been taken from the streets around Shaheed Millat Road.