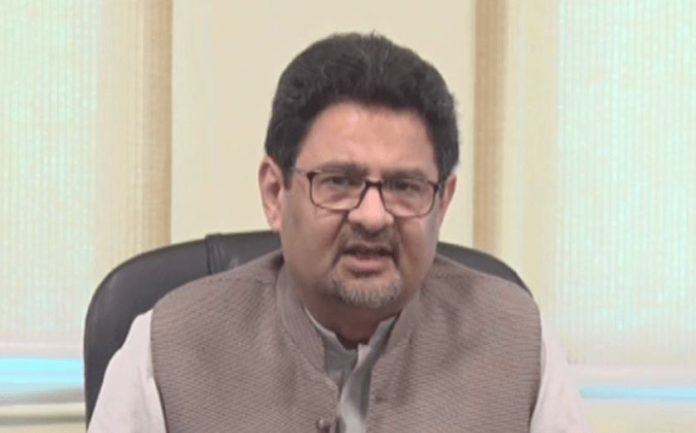 ISLAMABAD, AUG 16: Finance Minister Miftah Ismail went on the defensive on Tuesday, a day after the government raised the price of petrol for the next fortnight, saying that while he was an "easy target" the revision does not include any new taxes.
In response to a tweet by journalist Hamid Mir, he argued that the government had not imposed new taxes on petroleum products.
"The increase or decrease in prices is according to the purchasing by Pakistan State Oil (PSO)," he said.
Ismail's remarks also come after PML-N Vice President Maryam Nawaz took to Twitter to say that party supremo Nawaz Sharif had strongly opposed the decision to raise the price of petrol.
He even said that he couldn't burden the people further and that he was not in favour of the decision, she said, adding that Nawaz also left the meeting.
When Mir asked the minister why local prices were increasing when global prices had fallen, Ismail provided an explanation for how petrol and diesel prices are decided.
The Oil and Gas Regulatory Authority (Ogra) takes the average Platt prices, adds freight and the premium paid by PSO on top of these prices, and multiplies that by the exchange rate, he said.
"In addition, it also 'trues up' the previous fortnight's cost by taking into account the rupees paid by PSO at the actual exchange rate, as opposed to the average used to estimate the previous fortnight's cost.
"We have not added any new tax or levy to the price. The price of petrol has gone up (and diesel has gone down) because the cost paid by PSO in the previous fortnight was more than the cost estimated by Ogra and also because the premium paid by PSO on petrol increased and [the] premium paid on diesel remained unchanged," Ismail said.
"Again, not one paisa of new taxes or levies was added," he said.
However, the journalist continued to grill the minister, to which Ismail replied that the fuel price summary was moved by Ogra and sent to the Finance Division through the Petroleum Division.
"We get it only a few hours before prices are set.
"I am an easy target. Which is fine. But this price change only reflects the change in PSO costs and doesn't have any new taxes," he said.
The finance minister said that people were welcome to "critique or criticise" him, saying: "I know I am sincere to my country and have saved it from default and [am] working to the best of my ability."