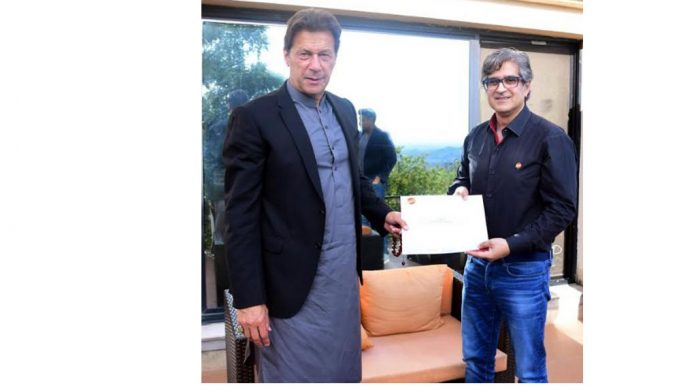 STAFF REPORT

ISLAMABAD" Amir Hafeez Ibrahim, CEO Mobilink called on Prime Minister Imran Khan and presented a cheque of 50 million as donation towards Prime Minister's Corona Relief Fund.
SAPM for Overseas Syed Zulfiqar Abbass Bokhari and Senator Faisal Javed were also present.
Jazz has announced they will match the contributions made on the PM relief short code of 6677 . They believe it will be another 5cr so they will match that by giving another 5cr
Jazz employers have decided to donate one month salary towards the PM fund and the Jazz CEO has decided to match that amount also which is 2cr so the will match it and give an additional 2crore.
Over all it is a 20cr package just for the PM's Corona relief fund.
The Prime Minister appreciated the donation made by Jazz and its employees.