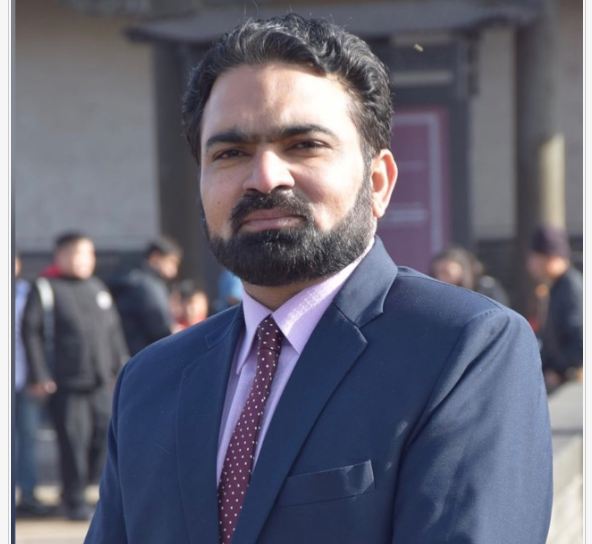 Abdul Rashid Shakir
Being engines of economic growth and social change, mega cities across the world have special infrastructure needs, because rapid transportation and easy communication guarantee access to greater economic opportunities; be it business, industry or services.
Tokyo, New Delhi, Shanghai, New York, Mexico, Mumbai, Beijing, Osaka and Karachi —- all have a bulging population, and accordingly have a pressing need for sufficient housing units, water supply, sanitation, educational facilities, healthcare institutions, employment opportunities, cultural spots and recreational points. Access to all these places requires an efficient transport and communication network. Urban transport systems of Trams, Metro Trains, Metro Buses and 3G/4G-enabled broadband and Wi-Fi services are significant developments in this regard.
Lahore is Pakistan's second largest city after Karachi with a population of around 14 Million. It is one of Pakistan's major industrial and commercial hubs with a GDP (PPP) of more than $85 Billion. Accordingly, transportation and communication needs of the city are manifold.
Cognizant of the fact, Government of the Punjab has undertaken many infrastructure development projects in Lahore to ensure easy connectivity and rapid transportation to its citizens in a reliable and affordable manner in order to facilitate maximum economic activities for improving socio-economic indicators and a score on Human Development Index (HDI).
Orange Line Metro Train System, and Metro bus System along with Feeder Routes are major urban transport initiatives of Punjab Metro Transit Authority (PMA) of the Government of Punjab in order to provide safe, efficient and affordable commuting facilities to the thriving citizens of Lahore.
As far as modernizing road infrastructure is concerned, recently-completed Kalma Chowk Underpass Remodeling Project on Ferozpur Road worth Rs 4.2 Billion is a remarkable project undertaken by Punjab Central Business District Development Authority (PCBDDA), also known as Central Business District Punjab (CBD Punjab) for the opening of CBD Underpass and Central Business District (CBD) Punjab Boulevard along with the construction of Alizeb Road Underpass. The Project will not only improve the flow of traffic on the roads but would also spur economic activities in the surrounding areas of Gulberg and Walton.
Moreover, Lahore Development Authority (LDA's) under-construction Samanabad Morr Underpass Project on Multan Road costing Rs 2.3 Billion, and Akbar Chowk Flyover-cum-Underpass Project on College Road worth Rs 3.1 Billion, and Lahore Flyover Bridge near Arfa Karim IT Tower on Ferozpur Road with a price tag of Rs 1.7 Billion are not less than valuable gifts for Lahorites.
The widening of Ravi Bridge on GT Road, the construction of Niazi Chowk TJunction, and Shahdara Chowk Flyover are some other key infrastructure development projects to reduce the traffic pressure on major arteries of the cosmopolitan city. A very note-worthy mention in this regard is the construction of the long-awaited Imamiya Colony Railway Crossing Flyover in Shahdara by National Highways Authority (NHA), which would rid the commuters of long queues and highly tormenting traffic congestion on GT Road near Lahore. Under the welfare-friendly vision of the Caretaker Chief Minister Punjab, Syed Mohsin Raza Naqvi, the provincial government of Punjab is about to start a project for the remodeling of Jail Road Underpass on Ferozpur Road besides the refurbishment and upkeep of major roads of the mega city. It also mulls over undertaking other infrastructure projects in the city to streamline and smoothen traffic flow on important roads connecting commercially busy centers of the provincial capital. Punjab Central Business District Development Authority, CBD Punjab, has also announced plans to launch the construction of a new 300-feet wide major road linking Walton Road and Ferozpur Road from Gulberg Central Business District.
The Government is also proactively pursuing all pending road projects in the province to improve connectivity between farms, factories and markets in order to ensure better employability of the workforce in agriculture, industry and services.
The construction of the above-cited roads, underpasses and flyovers would not only squeeze distances and shrink travel time between any two destinations but would also ease traffic pressure on the roads, resulting in saving time, fuel and productive working hours of the Labour force. It would ultimately lead to enhanced productivity of the entire economic system, which guarantees better socio-economic conditions of the masses.
It is a no-brainer that true dividends of modern roads and transport infrastructure can only be received by using the modern tech-based products and services in different sectors of the economy. Punjab Information Technology Board (PITB) of the Government of Punjab is rightly leading the province in adapting latest cutting edge technologies in making the governance efficient by ensuring delivery of services to masses with ease. It has successfully developed tech-apps to enhance productivity of education, health, law & order, transport, agriculture and livestock sectors.
To wrap up, it is rightly said that investment in infrastructure is directly linked to GDP growth of a country. Modern infrastructure affords people greater opportunities for productive economic activities. It not only alleviates people from poverty but also improves their living standard, as it is estimated that 1% growth in infrastructure spending results in 1% growth in GDP per capita of an area.