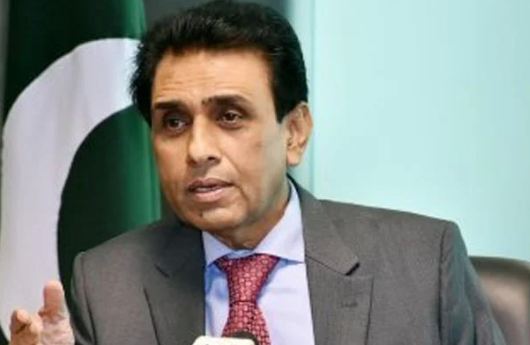 Nazir Siyal
KARACHI, Expressing outrage over federal and provincial
governments, Muttahida Qaumi Movement Pakistan (MQM-P) Convener Dr
Khalid Maqbool Siddiqui said on Sunday that his political party was
stepping back from forming and running governments besides rejecting
today's local government (LG) polls in Karachi, Hyderabad and other
districts of Sindh.

While addressing a press conference with MQM-P central leaders, Dr
Khalid Maqbool Siddiqui said that MQM is stepping back from facilitating
others to form and run governments. He categorically rejected the recent
phase of LG polls.

The political party also compiled a report regarding its decision to
boycott the LG polls and alleged mismanagement in the recent elections.

Siddiqui said that the citizens of Karachi and Hyderabad have rejected
to conspiracy against their cities by not participating in the LG polls.
He added that the low turnout of votes has proved the LG polls wrong.

The MQM-P convener said that the withdrawal of citizens from the LG
elections was a referendum regarding MQM-P's popularity as the people
foiled a bid to snatch the local government elections and seizure of
their cities.

He questioned, "Can these representatives truly represent Karachi and
Hyderabad people with such a low turnout of voters? We salute to the
citizens' political maturity and pro-democratic approach."

Siddiqui said that MQM's electoral politics is not dependent on the
Houses. He reminded that his political party had not participated in the
elections in 1993 and people supported the decision. He criticised
Jamaat-e-Islami (JI) for failing to serve Karachiites despite getting a
chance after MQM withdrew the elections in 2001.