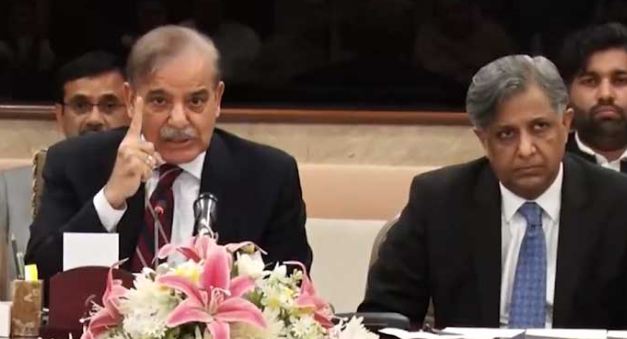 Calls it a 'minority decision', urges PM to not obey it
Special Correspondent
ISLAMABAD: The National Assembly on Thursday passed a resolution rejecting the decision of a three-member bench of the Supreme Court in the Punjab elections delay case.
The resolution was moved by BalochistanAwami Party legislator Khalid Magsi, who read it out on the floor of the house.
"This house rejects the minority decision of the three-member bench and binds the prime minister and the cabinet not to implement the unconstitutional and unlawful decision," Magsi said as he read out the resolution.
The resolution referred to an earlier one passed in the NA on March 28. It stated stated that the previous resolution had demanded the implementation of the "majority decision taken by four SC judges" and that the top court should refrain from meddling in the country's political and administrative affairs.
"But it was not accepted," the resolution said, lamenting that the "stance of no political party barring one was heard". "Instead, parliament's clear resolution and the majority decision of the four judges were completely ignored and the minority opinion of the three-member bench was imposed."
The resolution said this was in violation of the apex court's traditions, precedents and procedures.
"Parliament rejects the minority decision of the three-member bench and in accordance with the Constitution and law, declares that the decision of the majority bench is in force".
The resolution said the house also endorsed the verdict issued by the Justice QaziFaez Isa-led bench regarding the postponement of cases filed under Article 184 (3) of the Constitution until amendments were made to Supreme Court Rules 1980 regarding the CJP's discretionary powers to form benches.
Referring to the SC registrar's circular disregarding the order, the resolution said that it viewed the move "to stop the implementation of this decision through an executive circular" with deep concern.
Commenting on the larger SC bench's decision to override Justice Isa's order, the resolution said the House had reservations over the fixing of this matter before a "controversial bench" for hearing in haste and "the issuance of an immediate ruling in it within a few minutes".
The resolution said such an act was also against the traditions and precedents of the SC and thus, "unacceptable".
The prime minister briefly attended the proceedings and left shortly after the resolution was passed.
Before the resolution was brought, lawmakers took turns criticising the Supreme Court and PTI Chairman Imran Khan.