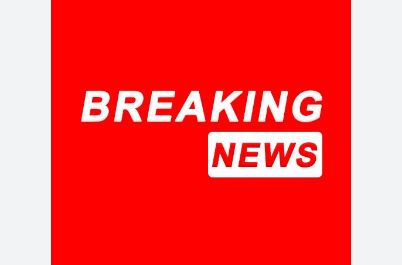 ISLAMABAD, DEC 08 (DNA) — The persistence of harmful practices, pervasive gender stereotypes and a patriarchal mindset of society needs to be changed, said Mr Riaz Fatyana, Member National Assembly and Chairman, Parliamentarians Commission for Human Rights, Pakistan on Thursday.
He was speaking at a seminar on "Sympathy or Empathy: Elimination of Violence against Women at Academic Institutions." "Men should be taught to respect women and moral values right from their childhood. Society needs to change its perspective towards women. Students must be taught to respect women," Mr Fatyana said.
The National Institute of Historical and Cultural Research (NIHCR), Centre of Excellence, Quaid-i-Azam University, Islamabad organized the seminar in cooperation with the Parliamentarians Commission for Human Right, Pakistan here.
Mr Fatyana said without comprehensive efforts to address these issues in educational institutions, at the workplace, in the family, in the community and in the media, the elimination of violence against women remains a huge challenge.
Unfolding objectives of the seminar, Mr Muhammad Shafique Chaudhry, Executive Director, Parliamentarians Commission for Human Right, Pakistan shared that it was high time that awareness regarding elimination of violence against women at academic institutions is inculcated among all the stakeholders of the society.
Crimes against women happen due to moral degradation of society. The root of the problem runs deep in our conservative society that is having trouble adjusting to educational and economic advancement of women. Only real empathy of women's issues rather than rehearsed outbursts when the worst happens, can, and will make us all safe, Mr Shafique observed.
Myra Imran, senior journalist covering gender issues, said that when an issue of violence against women arises in the society; the society must first strive to prevent it; protect the victims from culprits and then rehabilitate the victims.
Mushaal Hussein Mullick observed that violence against women was rampant in Indian Occupied Jammu and Kashmir. The increase in cases of rape, abduction, molestation and domestic violence has created a cause of concern for the world community to note.
Dr Aisha Anees Malik, Associate Professor, Centre of Excellence in Gender Studies, Quaid-i-Azam University, Islamabad said that married or not, a woman is always vulnerable to violence, including rape and sexual harassment, in public, private and academic spaces.
Violence against women includes physical, emotional, sexual or psychological abuse by close ones or acquaintances including current or former spouses, cohabiting partners, boyfriends, class fellows and neighbours, Dr Malik observed.
Dr Irum Mumtaz, chairperson and founder, Bazeecha and IDEAS, quite eloquently presented her viewpoints by saying that violence is inflicted on a woman in various ways throughout her life and in fact even before she is born—in the form of pre-natal sex selection and female foeticide—followed by child marriage, forced marriage, dowry-related violence, human trafficking, sexual harassment in public places and the workplace, 'honour killings', acid attacks and rape.
Thanking all the guest speakers, the NIHCR Director Dr Sajid Mahmood Awan observed that hardly any day passes when we do not hear about a case of violence against women somewhere in the country. Women are particularly susceptible to victimisation because their rights are overlooked and they lack appropriate means of protection, he said. At the end, the chief guest awarded shields and sets of the NIHCR books to the guest speakers. Dr Rahat Zubair Malik, Senior Research Fellow of NIHCR, moderated the event. =DNA