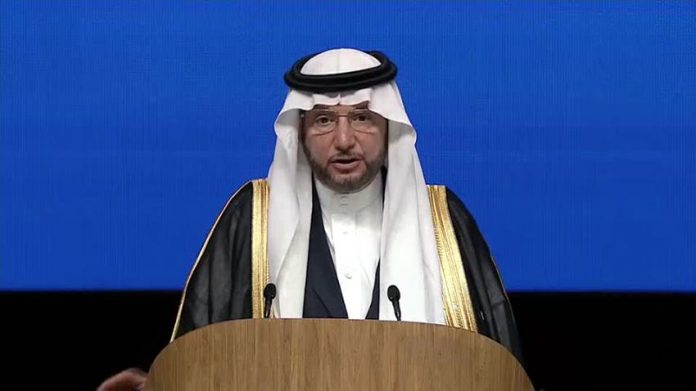 GENEVA: The Secretary General of Organization of Islamic Cooperation (OIC), Dr. Yousef bin Ahmad Al-Othaimeen has reaffirmed OIC's commitment to promotion and protection of human rights and fundamental freedoms including in Indian Illegally Occupied Jammu and Kashmir (IIOJ&K). 
The OIC Secretary General made the statement in his address to High-Level Segment of ongoing 46th Session of United Nations Human Rights Council.
Dr Al-Othaimeen highlighted the massive Israeli human rights violations against Palestinian people, the human rights situation in Indian illegally occupied Jammu and Kashmir, the post-conflict rehabilitation and reconstruction in Nagorno-Karabakh of Azerbaijan, the situation of the Rohingya Muslim community in Myanmar and other Muslim communities in non-OIC member states.
The Secretary General stressed that the OIC will continue to utilize all platforms to promote pluralism, dialogue among cultures and religions as well as respect for tolerance.