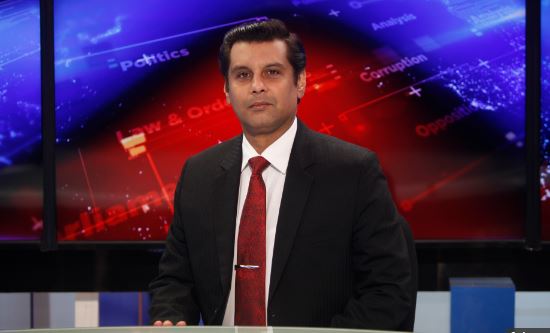 ISLAMABAD, Oct 30 (DNA): A memorial and prayer ceremony to pay tribute to renowned journalist Martyr Arshad Sharif Sunday by lighting candles and praying for his high ranks was held outside Pakistan Community Centre in Manchester.
According to the details, all the journalists of the North-West and a huge number of people from different walks of life gathered there to reminisce Arshad Sharif.
This prayer ceremony was held by the Press Club of Pakistan United Kingdom, Pakistan Press Club Yorkshire Branch, Pakistan Press Club Manchester Branch and the journalists of North-West.
The Senior Journalists Including Ejaz Afzal Sheikh, Majid Nazir, Mazhar Bukhari, Sehar Ali, Shehzad Mirza and Syed Azhar Shah said that Arshad Sharif was very mercilessly killed in Kenya and all the overseas Pakistani Journalists standing in total unity with him offer deepest and sincerest condolences to his family and demand from the incumbent government that the Martyr's family gets justice as soon as possible.
Renowned Religious Scholar Allama Shah Jahan Madni offered a special prayer for Arshad Sharif that his ranks be raised and he rests in heaven. DNA