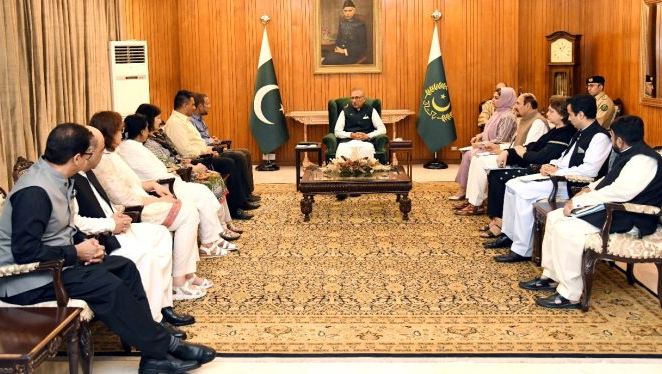 ISLAMABAD, JUL 14 (DNA) — President Dr Arif Alvi on Friday said the overseas Pakistanis were playing important role in socio-economic development of the country.
In a meeting with the delegation of Overseas Pakistanis led by Dr Nasr Shahid here at Aiwan-e-Sadr, the president said the overseas Pakistanis were working to promote the better image of their country in their respective host countries.
He said the country was passing through economic challenges that needed to be resolved by collective efforts.
President Alvi said besides working for their own country, the overseas Pakistanis were also playing role in development of their host countries. He urged them to put more efforts for economic development of Pakistan. — DNA