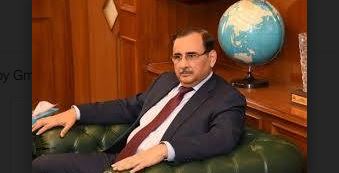 DNA
KARACHI: As Pakistan and Iran have agreed to enhance cooperation in different economic spheres in 21st session of Pak-Iran Joint Economic Commission (JEC) the Businessmen Panel (BMP) Chairman Mian Anjum Nisar has called for early implementation of Barter Trade Mechanism signed between Pakistan and Iran to jack up bilateral trade to $4 billion annually.
The FPCCI former president said that Pakistan and Iran have already inked an agreement on Barter Trade Mechanism during the 9th Joint Trade Committee meeting held in Nov 2021 in Tehran where two countries had decided to initiate barter trade within a month but no implementation was seen so far in this regard.
It is good that the 21st Session of the Joint Economic Cooperation Commission between the Islamic Republic of Iran and the Islamic Republic of Pakistan was held in Islamabad with the aim of strengthening mutual cooperation but what about the implementation of previous agreements signed between the two countries, he asked.
He said the countries should also give final shape to the proposed bilateral Free Trade Agreement (FTA) as early as possible while the Pakistan government will have to focus on reforms in the economic system so as to exploit the proposed FTA, as Pakistan is usually loser in most of bilateral trades with other countries.
He asked the two sides to implement the Preferential Trade Agreement (PTA) in letter and spirit, and remove Tariff and Non-Tariff Barriers in order to boost trade volume between both countries.
He emphasised that the five Years Strategic Trade Partnership Plan needed to be renewed for next five years (2022-2027), calling for removing obstacles in bilateral trade between the countries, especially in the field of agriculture. Relations between Pakistan and Iran are entering into a new era based on mutual benefits, and cooperation in the agriculture sector could ensure food security in the two countries, he said.
Mian Anjum said that under the FTA, both sides should negotiate to reduce tariffs and exchange trade lists in different sectors. He pointed out that for the promotion of transit trade, we have to establish border markets, in which, the work on the establishment of three had already been started while work on the other three have not been initiated.
He said that it was time for final agreements and practical work for which both the countries had already agreed and added that national airlines of the two countries had also expressed their willingness to promote mutual cooperation, which is a welcome step.
All concerned departments, particularly the central bank, instead of creating obstacles, should start working on the implementation of the barter trade through approved crossing points without any further delay. He appreciated Islamabad, as well as, Tehran to take serious initiatives to remove hurdles to bilateral trade, asking Iran to also take benefit of the China-Pakistan Economic Corridor projects. In order to meet the objective of barter trade mechanism, both parties must finalise an international mechanism to remove difficulties in barter trade. He said that barter trade was in fact a right decision, which could boost Pakistan's foreign exchange reserves through an escalation in exports.
Mian Anjum Nisar said due to a lack of banking channels with Iran, some issues were existing in trading with Tehran. The barter trade issue with Iran has now been resolved, which is a welcome step for both Muslim neighboring nations.
However, BMP leader said that Pakistan can import liquefied petroleum gas (LPG) from Iran in exchange for rice under a barter arrangement endorsed by the two countries. "We will export rice to Iran and import LPG from there, as it is purely a barter deal."
It is pertinent to mention that Iran faces sanctions imposed by the United States, making it difficult for global and regional countries to broaden and deepen their trade ties with the administration in Tehran.
He also noted the country's exports had increased by 30 per cent, adding that more growth could still be achieved by adopting product and geographical diversification.
He hoped that free trade will increase and taking the volume of bilateral trade to $4 billion after the two countries sign the FTA, adding that the current trade volume does not commensurate with its true potential. He added that it is a welcome step that an agreement will be signed for promoting transit trade in the next three months, through which free economic zones will be established in the two countries.