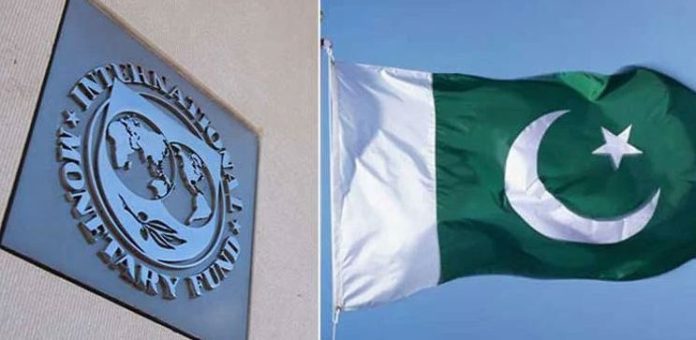 ISLAMABAD, Mar 25 (DNA): The Pakistani government has approached Saudi
Arabia and United Arab Emirates (UAE) to meet International Monetary
Fund (IMF) conditions.
As per details, the Prime Minister's Office and Finance Ministry
officials have contacted the Saudi Arabian and UAE officials but so far
no response has been received yet.
The IMF has demanded Pakistani government get a written guarantee from
the friendly countries for the deposit.
Sources said that Saudi Arabia and UAE have sought some time to assure
the IMF regarding the deposit and did not respond to the request yet.
The government will inform the IMF officials when the friendly countries
respond to the request. After the assurance, the IMF will hold a virtual
meeting with Pakistani officials, sources added.
According to sources within the finance ministry, all the other matters
are sorted out with IMF regarding the bail-out package.
Earlier, the International Monetary Fund resident representative Esther
Pérez Ruiz said that the IMF bailout package is not linked to elections
in Pakistan.
Esther clarified that it had not placed any condition for the revival of
the loan programme for Pakistan. "We cannot interfere in the
constitutional process of Pakistan through a loan programme."
The IMF representative told local media the targets set by the global
lander at the aggregate federal and provincial government level, adding
that there was fiscal space in the targets to allocate or reset
priorities for spending and/or raise additional revenues to carry out
constitutional activities. DNA
====