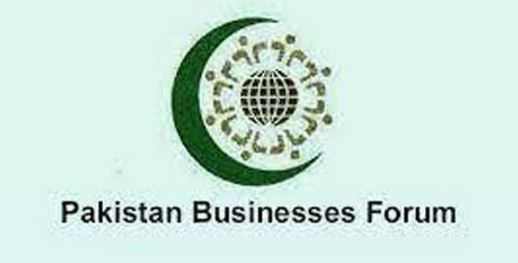 DNA
Karachi: President of Pakistan Businesses Forum (PBF) Mian Usman Zulfiqar on Tuesday lauded the government efforts and expressed gratitude to countries and aid agencies for making the international conference in Geneva, Switzerland, on Pakistan's post-flood challenges a "success".
As Pakistan secured around 10 billion dollars in pledges from international financial institutions, donor agencies and development partners for the rehabilitation, recovery and reconstruction of flood-affected areas, during the International Conference on Climate Resilience.
"A big thank you to heads of states and governments, the European Union (EU), our development partners and the United Nations (UN) for making Resilient Pakistan Conference a resounding success,"
Also thanked the global and national media for effectively highlighting the cause of humanity and climate change.
PBF President also stressed the need for taking serious measures, as the current economic situation, forced commercial banks to be selective in opening LCs even for sectors such as healthcare, as it has been unable to open Letters of Credit (LCs) as per its usual banking cycle.
It's time to have a consensus on 'Charter of economy' of 20 years and it should be a consensus document consists of all stakeholders, political and military.
"Signing a charter of economy to achieve that should be one of the top priorities of all political parties. They should put their rivalry and bickering aside to come on the same page for the nation's economic and social well-being. For without that, no sustainable development was possible".
He lamented that the economists foresee an imminent humanitarian and healthcare crisis in Pakistan unless prompt actions are taken by the State Bank of Pakistan, Ministry of Finance and other institutions to avert the disaster.
He said that the rupee still continues to witness volatile trend in the process of trading against dollar and other major currencies. He observed that having a clear policy to curb the volatility in exchange market, the central bank should be fully geared to act and monitor the movements more vigilantly and should be ahead of the curve as they have more information than an average market player.
PBF President said that the economic activities in the country have already been severely affected. Major industries, including car manufacturing companies, have temporarily closed their plants due to import restrictions which needs to be look after by the government.
He said that Pak Suzuki Motor Company Ltd has extended plant shutdown from Jan 9-13 due to a continued shortage of imported parts. Due to the continued shortage of inventory level, the management of the company has decided to extend the shutdown of the automobile plant from January 9, 2023.
Earlier, the company suspended production activities from Jan 2-6. The firm stated that its supply chain is affecting due to restrictions of the State Bank of Pakistan (SBP).
The export consignments are affecting due to the conditional permission, said the company, adding that the restriction damaged the inventory. Previously, the Indus Motor Company had announced to shut down its manufacturing plant for 10 days due to the imposition of a ban on the imports of completely knocked down kits by the central bank.
Pakistan's biggest agricultural machinery manufacturer, Millat Tractors, said that it would remain closed from January 6 till further notice, citing reduced demand and cash flow problems.
A number of auto part vendors have suspended operations in recent months, citing reduced demand and import curbs imposed by the State Bank of Pakistan (SBP) – that were lifted last week – among other issues. Some textile companies have also partially suspended production recently due to demand destruction and market conditions.
PBF President further urged that the "politicians must forgo personal interests. They should implement reforms without favouritism and with full transparency. If favours are to be given to industries, those should not be unconditional. All favours should be conditional to performance and achievement of given targets. None should be given unconditional favours. When reforms are truly implemented with the cooperation of all political parties there would be both, winners and losers".