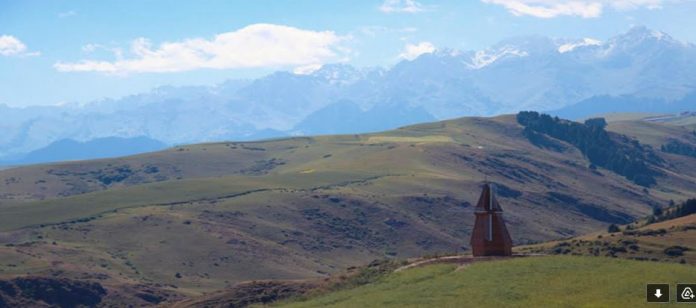 BEIJING, October 31 (DNA): "A lot of Chinese people travel to Xinjiang to look at lakes, the beautiful mountains, the desert, etc while crossing over the border to Pakistan can be another choice for Chinese tourists," said Mahmood Zafar Uddin, former special envoy for China-Pakistan Economic Corridor (CPEC).
"The northern areas ofPakistan are the most beautiful place in the world. There are lakes, greenery everywhere. And the weather is extremely good and beautiful. We must promote tourism in bothChina andPakistan under the platform of CPEC," he said according to a report published by China Economic Net on Saturday.
Zafar said, the facilities for the tourists used to be rather limited inPakistan. They may not be able to accommodate hundreds of tourists at a time, while now the Pakistani government is putting great attention to tourism.
"We are setting up small motels where the tourists can be accommodated. Since the roads have been tremendously improved, it may not require a very long time to travel from one point to the other, " he added.
According to Zafar,Karakorum Highway Phase II project under CPEC has been completed. The speed on the road could go as high as 120 kilometers per hour, and the time consumed from the Chinese border toIslamabadcan be shortened by almost half.
He also suggested Chinese tourist companies introduce packages of Xinjiang plus northern areas ofPakistan. "When people travel to Urumchi or Kashgar, they can go toPakistan and have a good look at the beautiful scenery of theHimalayas from a different view.
That would further increase the connectivity between the people of the two countries. I think in that way, Chinese tourist companies can help in promoting tourism inPakistan."
"We already have a bus service which was started last year fromLahore to Kashgar. It travels throughKarakorum Highway, a lot of people were interested in traveling on that tour. "Zafar made a special mention that the buses used to travel fromLahore to Kashgar are made inChina.
"Although the bus service has been suspended due to the COVID-19, I think there would be a lot of Pakistani people who are keen to travel to Xinjiang from Lahore, sitting in the bus looking all around while traveling, crossing the border, going into China.
Both sides, particularly the travel companies, have to make efforts to improve this kind of tourism, "he added.