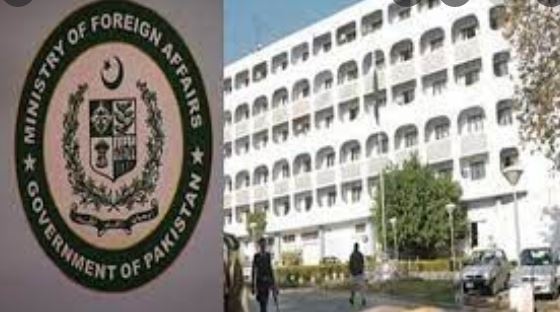 ISLAMABAD, SEP 30 (DNA) — Pakistan has condemned in the strongest terms, the dastardly terrorist attack on an educational institution in Dasht-e-Barchi Kabul Friday, in which precious innocent lives were lost and many were injured.
The Foreign Office said on Friday that the government and people of Pakistan extend their profound and heartfelt condolences to the bereaved families and pray for early recovery of the injured.
"We stand in complete solidarity with our Afghan brethren in the fight against the scourge of terrorism," the statement said. Prime Minister Shehbaz Sharif also condemned the attack, tweeting: "Deeply grieved at the loss of young lives in a horrific suicide attack at a learning center in Kabul.
Words can't express this sheer barbarism. We send our deepest condolences & most sincere sympathies to the bereaved families & people of Afghanistan." Earlier, at least 23 people were killed and dozens of others injured in a suicide attack at an education institute in the Afghanistan's capital Kabul.
According to the details, the explosion took place at the Kaaj education centre. Students were taking a practice university entrance exam at 7:30 a.m., local time when the blast first took place, Kabul Police Spokesman Khalid Zadran said in a statement.
Abdu Ghayas Momand, a doctor from Ali Jinah Hospital, where some of the victims have been taken, said 23 people had been killed and 36 more injured. Taliban spokesman Zabiullah Mujahid condemned the attack in a tweet on Friday.
"The Islamic Emirate of Afghanistan calls the attack on Kaj training centre in the 13th district of Kabul a big crime, strongly condemns it, and expresses the deepest sympathy to the families of the victims of this incident. Serious measures will be taken to find and punish the perpetrators," he added.
The official death toll is likely to rise. There was no immediate claim of responsibility for the attack at the Kaaj Higher Educational Center in the west of the city. Many of those living in the area are Hazara, an ethnic military targeted in past attacks launched by the militant group Islamic State, the chief rival of the Taliban since their takeover of Afghanistan in August 2021, among others. =DNA