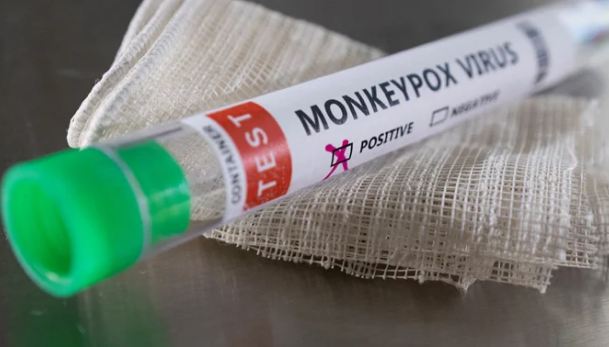 ISLAMABAD: Pakistan has detected its first case of monkeypox in a person who travelled to the country from abroad, the Ministry of National Health Services Regulations and Coordination confirmed Tuesday.
Health ministry officials, talking to Geo News, said the person was deported from Saudi Arabia and landed in Pakistan on April 17 with symptoms of monkeypox.
The samples of the person, whose identity has been kept confidential, were then sent to the National Institute of Health (NIH), Islamabad, and a day earlier, the facility confirmed that he was a carrier of the infectious virus.
The officials added that the person is a resident of either Rawalpindi or Islamabad, and his relatives are now being screened and asked to remain in quarantine to ensure the virus does not spread. The authorities have also begun contract tracing.
They said that airports across the country have been put on high alert after the detection of the virus, while the ministry has sent NIH the samples of suspected patients.
Mpox (monkeypox) is a viral illness caused by the monkeypox virus, a species of the genus Orthopoxvirus. Two different clades exist — clade I and clade II.
The World Health Organisation (WHO) has said that the common symptoms of monkeypox or mpox are a skin rash or mucosal lesions which can last 2–4 weeks and are accompanied by fever, headache, muscle aches, back pain, low energy, swollen lymph nodes.
Mpox can be transmitted to humans through physical contact with someone who is infectious, with contaminated materials, or with infected animals.
The disease is treated with supportive care. Vaccines and therapeutics developed for smallpox and approved for use in some countries can be used for mpox in some circumstances.
Since May 2022, a global outbreak of human monkeypox infections has been reported in over 78,000 people.