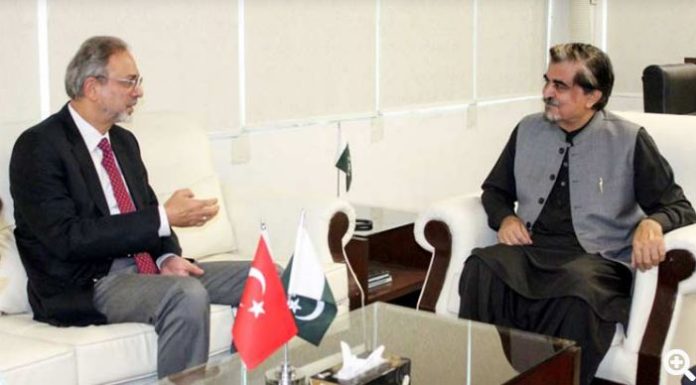 ISLAMABAD, SEP 12 (DNA) — Pakistan and Turkiye have agreed to further strengthen bilateral ties by initiating cultural and literary exchange programmes.  The understanding came during a meeting between caretaker Minister for National Heritage and Culture Jamal Shah and a high-level Turkiye delegation, led by their Ambassador to Pakistan Prof Dr Mehmet Pacaci.
Jamal Shah said the brotherly relations between Pakistan and Turkiye were an unprecedented manifestation of brotherhood and love. He added: "Pakistan values the evergreen relationship with Turkiye as the two brotherly countries always supported each other in every need of the hour. Both the countries will collaborate to promote cinema, tourism, literature and culture."
Ambassador Dr Mehmet Pacaci said Turkiye attached great value to its relations with Pakistan. He said there was a huge potential for further bolstering collaboration in the culture and literary fields between the two nations.
Turkiye Embassy will organise two-day celebrations of the 100th anniversary of Turkish Republic in Islamabad on Oct 29. Minister Jamal Shah assured full cooperation of the National Heritage and Culture Division in organising the two-day celebrations. — DNA