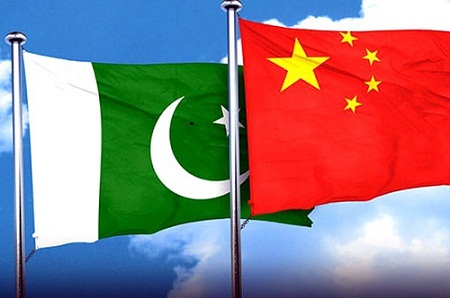 ISLAMABAD, Dec. 31 : An eminent writer and Director of China Study Center Shakeel Ahmad Ramay in a book dispelled various so-called myths about China and tried to create awareness about the country's political system.
The book was recently published on theme, 'Understanding China for Future Cooperation'. Talking to Gwadar Pro, Ramay introduced it saying that although China is doing a lot but there is little understanding about the systems of China among some countries and masses. The lack of understanding about China leads to criticism and undue controversies and China-Pakistan Economic Corridor (CPEC) is no exception.
"The book is an effort to create an awareness about China, to make people aware of different systems of China and how China is keeping all these systems for moving towards prosperity of the people," he briefly explained.
The book covers all aspects about China including prosperity, eco-civilization, diplomacy and security vision and how changing dynamics are looking in China, how China is rising in these changing dynamics.
He hoped that the book will decode different aspects and myths about China.
When asked about Pak-China relations particularly CPEC project, Ramay commented that China has helped Pakistan in a number of sectors.
"The most important thing about Pak-China relations is that China never wanted to create dependency, rather China always worked to build Pakistan's capacity to make it stronger."
The book was launched by Chairman CPEC authority Asim Saleem Bajwa who appreciated the effort of Shakeel Ramay, saying that this is a very timely effort in understanding prospects of shared prosperity.