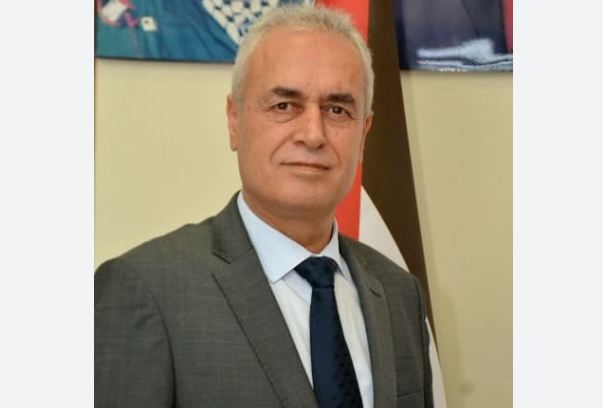 Ambassador says the leadership, brotherly people and army all stand with truth and justice
Ansar M Bhatti
ISLAMABAD: Ambassador of Palestine Ahmed Rabaei has lauded the unbowed support of Pakistani government and nation for the Palestine issue.
President Arif Alvi was the chief guest while the Ambassador of Saudi Arabia, Senator Mushahed Hussain, and Maulana Taher Ashrafi also spoke on the occasion.
Addressing a peace conference, the Ambassador said, "Pakistan means a lot to us, the Palestinians, as its permanent, steadfast and supportive stand in all international forums to realize our legitimate and historical rights to end the occupation and establish our independent state with Al-Quds Al-Sharif as its capital. Historically, the leadership of Pakistan, its brotherly people, its mighty army and all its parties stand with the truth and justice, and stand against injustice and against occupation, and courageously and strongly stand with Palestine and its great people".
The ambassador said that we all remember the will of the founder of Pakistan, the great leader Muhammad Ali Jinnah, about the Israeli occupation, "This is a dagger in the heart of the Islamic nation, and that Israel is illegitimate and Pakistan will not accept it." Allama Muhammad Iqbal's visit to the blessed Al-Aqsa Mosque in 1931 and the words he expressed still hover and reverberate in the skies of Palestine and in the skies of Pakistan. We also remember the visit of the greatest Mufti of Palestine to the city of Lahore in 1937 when the name Pakistan was established, as well as his visit to Pakistan in 1947 congratulating the establishment of the Islamic Republic of Pakistan, and his presence in Kashmir in the year that followed……"
"We also keep in mind that the brotherly relationship between Pakistan and Palestine is historical, deeply rooted and strong. On its part, Palestine and its people have always affirmed and appreciated the unlimited political support for the Palestinian cause in all fields and through statements and official statements that strongly express condemnation of the brutal terrorist acts committed by the Israeli occupation, as well as the statements supporting the Palestinian people and refusing to recognize Israel", said the ambassador.
Also, we all remember the multiple statements of His Excellency President Dr. Arif Alvi, His Excellency Prime Minister Shahbaz Sharif, His Excellency Foreign Minister Blazel Bhutto Zardari, His Excellency Parliament Speaker Raja Pervez Ashraf, and their Excellency, former Presidents of the Republic and former Prime Ministers of Pakistan as well.
As we discuss the subject of this kind invitation in this good meeting, we must express appreciation and praise for the sincere and fraternal stances of the Kingdom of Saudi Arabia towards our Palestinian people and issues, and its support for our rights in all forums, since the time of the founding king to the time of the Custodian of the Two Holy Mosques, His Majesty King Salman bin Abdulaziz Al Saud and his Crown Prince, His Highness Prince Muhammad bin Salman, where the Custodian of the Two Holy Mosques affirmed, "The Palestinian issue is our first issue and will remain so, until the brotherly Palestinian people attain all their legitimate rights, on top of which is the establishment of their independent state with Jerusalem as its capital, and let everyone know that Palestine and its people are in the conscience of Arabs and Muslims."
Ambassador Ameen said that the Palestinian President, Mahmoud Abbas, always confirms and declares that the Kingdom has never hesitated in supporting Palestine and the Palestinian legitimacy." He even affirms that "Palestine is with the Kingdom in all its positions, because we have found nothing from the Kingdom but nobility, goodness, respect, appreciation, and treatment with dignity."
In this regard, he said, "I cannot help but extend my great gratitude and appreciation to the brotherly Islamic Republic of Pakistan and to all the brotherly Islamic countries for their permanent support for the rights of the Palestinian people to establish their independent state with Al-Quds Al-Sharif as its capital."