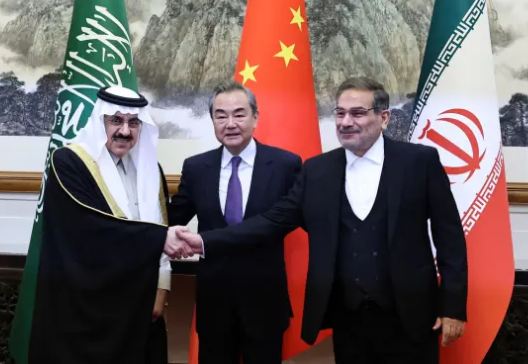 The Ministry affirmed that this agreement would lead to stability, security and cooperation among the countries of the region
DNA
RAMALLAH: The Ministry of Foreign Affairs and Expatriates of Palestine has welcomed the Saudi-Iranian agreement to resume diplomatic relations between them, which was sponsored by China.
The Ministry affirmed that this agreement would lead to stability, security and cooperation among the countries of the region, and contribute to addressing outstanding issues and crises in our region.
It further hoped that it would remove the specter of fighting and wars, and pull the rug from the hands of some countries that were looking for military solutions to their crises.
In this context, the Ministry congratulates the Kingdom of Saudi Arabia on this diplomatic achievement, and we congratulate it on this decision, which reflects the depth of a political vision and historical responsibility towards its people and the peoples of the region and the world.
'We congratulate the Kingdom's leadership and people on this important and responsible achievement', he statement further added.