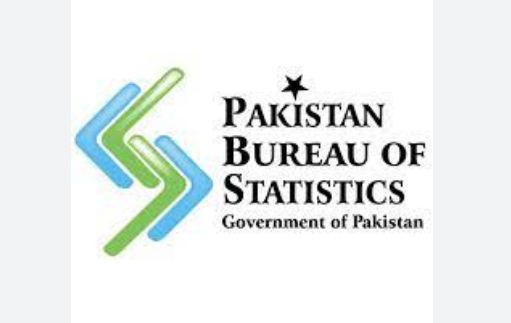 ISLAMABAD, Apr 10 (APP): Pakistan Bureau of Statistics (PBS) on Monday said around 97 percent of data-collection of listed households had been completed across the country, announcing a five-day extension in the 7th Population and Housing Census till April 15 aimed at ensuring smooth completion of three percent remaining fieldwork in 19 major cities.
The cities where the census timeline has been extended include Quetta, Pishin, Khuzdar, Panjgur, Kech, Kohlu, Washuk, Gwadar, Zhob, Lasbella, Chagi, Nushki Mastung, Hernai, Lahore, Rawalpindi, Islamabad, Karachi and Gilgit, said a press release issued here.
Currently, the PBS which has been executing the 7th Population and Housing Census digitally for the first time in the country's history successfully collected the data of over 97 percent of listed households through tablets across the country and only less than 3 percent of census fieldwork had left particularly in metropolitan cities of various provinces and other few cities of Balochistan.
"The census fieldwork has been completed over 99% in Punjab, 98% in Sindh, 90% in Islamabad and 82% in Balochistan while the census work has almost been completed in Khyber Pakhtunkhwa and Azad Jammu and Kashmir."
The PBS said the census work had been completed 100 percent in 131 districts out of 156 districts across the country while 70 to 80 percent of census work was accomplished in the remaining 25 districts where the field operations were in full swing.
"It is pertinent to mention that work completion percentage may slightly increase after synchronization of data from some completed blocks which fall in the offline zone," the PBS said adding the completion of 97 percent of census work across the country was a landmark achievement that would usher in a new era of national prosperity and development.
The PBS advised the citizens to inform the Bureau using the toll-free number 0800-57574, operating 24/7, if enumerators have not visited their localities yet.
"The citizen can also send their complete address through SMS on 9727 for lodging complaints of non-coverage. They can also visit or contact PBS Regional Offices or the 495 Census Support Center established at the Tehsil level for lodging their complaints regarding non-coverage.
Simultaneously, the Bureau said the quality of data was being ensured through Post Enumeration Survey by using Computer Assisted Telephonic Interview (CATI) and urged the citizens to extend cooperation with the visiting teams to verify their data through randomly generated calls through CATI.
"The citizens of Pakistan, being the most important stakeholders and beneficiaries of the census, are urged to ensure their full participation and cooperation with field staff visiting them and the call center officials who may call them for data verification for quality control, and lodge complaints of non-coverage, if any," the PBS said.