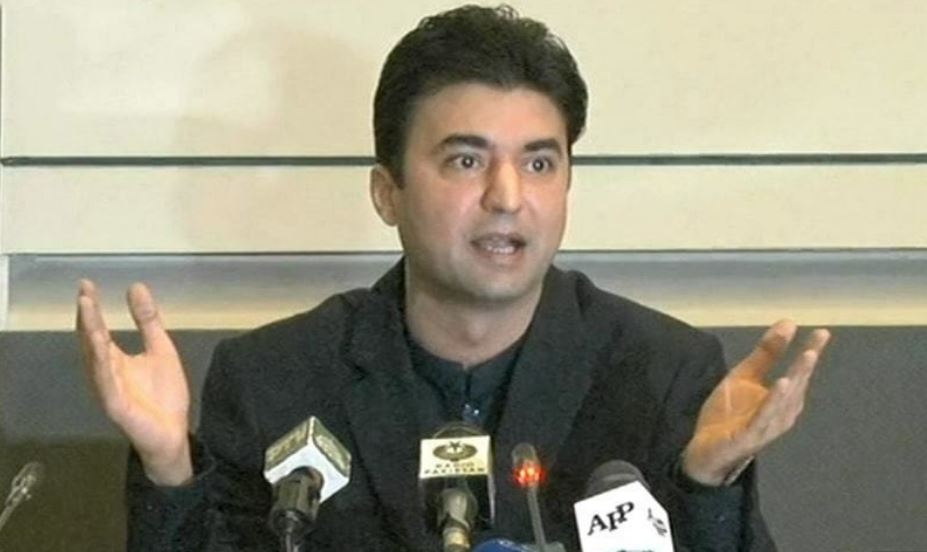 ISLAMABAD: The Pakistan Electronic Media Regulatory Authority (Pemra) on Friday issued a show-cause notice to TV channel News One for airing "derogatory/demeaning remarks" about federal Minister for Communications Murad Saeed "without any editorial check" in a programme.
Saeed was singled out for particular praise by Prime Minister Imran Khan for the performance of his Ministry of Communications which ranked first in a ceremony on Thursday to celebrate the top 10 best performing federal ministries.
The Pemra notice, a copy of which is available with Dawn.com, said that News One had aired a show, G for Gharidah, on Thursday at 10:05pm where the anchor and panelists had questioned the decision to award Saeed the top honour and made several critical and disparaging remarks about the federal minister, insinuating other factors behind the award than his ministry's performance.
The notice criticised that such "unprofessional/demeaning remarks" were aired without any editorial control or time delay mechanism in place. It added that airing such remarks "raises serious concerns on the performance of [the] channel's editorial policy and gatekeeping tools being adopted/practiced".
Pemra said the remarks were in "sheer violation" of Pemra Ordinance 2002 as (Amendment) Act, 2007; several clauses of the Electronic Media (Programmes and Advertisement) Code of Conduct, 2015 and the orders of the Supreme Court in a 2018 suo moto case.
The regulatory body directed the channel's CEO to reply in writing within four days as to why legal action including a fine, suspension and revocation of licence along with other measures should not be initiated. The CEO or an authorised representative was directed to appear before the body at its headquarters in Islamabad on Tuesday with a written reply.
"In case of non-compliance, ex-parte legal action shall be taken against the licensee in accordance with relevant provisions of PEMRA Laws," the notice warned.