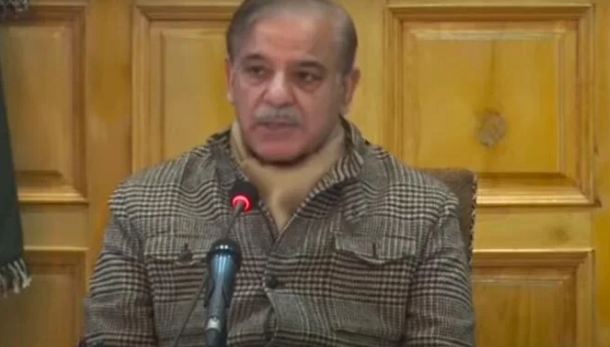 Turkiye-Syria Earthquake
PM directs to achieve Rs 30 billion youth loan target by June
Shujaat Hamza
ISLAMABAD, Prime Minister Muhammad Shehbaz Sharif Thursday directed to launch a countrywide fundraising campaign for the affectees of earthquake in Turkiye in line with the brotherly country's appeal.
He appealed to the people to wholeheartedly donate for the quake-hit brothers and sisters of Tukiye.
The prime minister said, "Along with the donations, we have to give this message to the people of Turkiye that we are with them."
He directed the ministers for Education, Religious Affairs, Finance, Trade and Economic Affairs, and the provincial governments to wholeheartedly participate in the fund-raising campaign.
All segments of society, including the chambers of commerce and industry, business community, philanthropists, religious scholars, and educational institutions should be made part of the campaign, he added.
Prime Minister Shehbaz directed Minister for Education Rana Tanvir Hussain to start the fundraising campaign in the educational institutions. The minister would visit various educational institutions and on behalf of the prime minister urge the students for donations.
Meanwhile, Prime Minister Shehbaz Sharif directed the authorities concerned to make all-out efforts to achieve the Rs 30 billion loan target under the Prime Minister Youth Loan Scheme by end of June this year.
The prime minister, who chaired a review meeting on the PM Youth Loan Scheme, instructed to resolve all operational issues regarding the scheme on priority.
He said the government was taking remarkable steps for promotion of entrepreneurship and employment among the youth. Besides the provision of easy loans to the youth was also being ensured.
He said the youth were an asset for Pakistan and the country's progress was linked with their welfare.