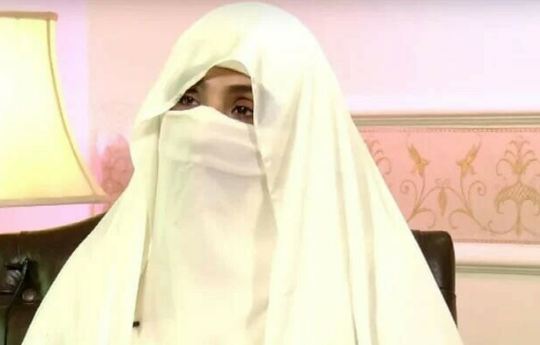 ATTOCK, AUG 15 (DNA) — Police have stopped Bushra Bibi along with the PTI legal team on Jail Road in Attock on Tuesday where she has gone to meet her husband and former premier Imran Khan who is imprisoned in the Attock Jail.
The PTI chairman's wife is travelling in a black color vehicle and is waiting for police signal to let her go. A heavy contingent of police has closed the route after setting up a picket on the Jail Road. The security officials have sent back the PTI legal team.
On August 10, Bushra Bibi held a meeting with her husband at Attock Jail. The former first lady entered the prison on Thursday along with the legal team, headed by Naeem Haider Panjutha.
Personnel of police and elite force were deployed on all routes leading to the Attock Jail as there was security high alert outside the prison. The meeting ended after some time and Bushra Bibi had left without talking to the media men waiting outside the prison.
The legal team accompanying Bushra Bibi was not allowed to meet Imran Khan. The media was also not allowed to cover the meeting between Bushra Bibi and her husband. — DNA