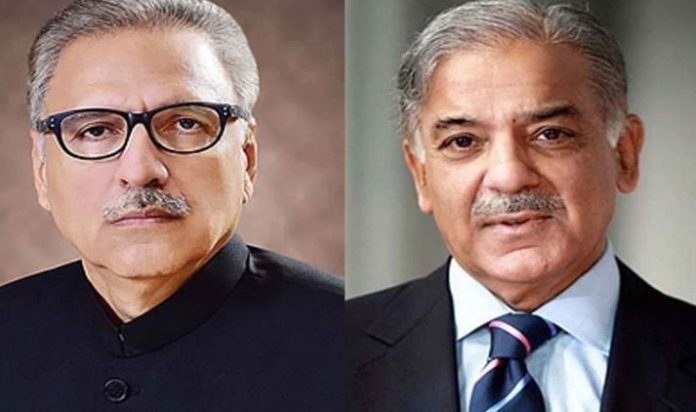 ISLAMABAD, MAR 08 (DNA) — International Women's Day was celebrated across the world including Pakistan Wednesday to recognize the social, economic, cultural and political achievements of women.
The theme of this year's day is DigitALL: Innovation and technology for gender equality. A number of functions and events will be organized in connection with the day. President Dr Arif Alvi and Prime Minister Shehbaz Sharif have emphasized the need to empower women for development of society.
In their separate messages on International Women's Day, they called for increasing participation of women in all walks of life. President Dr Arif Alvi said Pakistan needs to increase women's access to technology and digital literacy programs, especially in far-flung areas.
He said besides providing them access to internet services, laptops and other digital technologies, we should encourage more women to pursue careers in STEM fields. Dr Arif Alvi said it is essential to provide resources and support to women entrepreneurs and business owners to make them financially independent.
Prime Minister Shehbaz Sharif, in his message, said International Women's Day is the day to recognize the key role of women in society and their contribution to the evolution of human civilization. He said history witnesses that the development of human society is not possible without the constructive role of women.
Shehbaz Sharif said our religion Islam granted equal rights to women 14 hundred years ago. The Prime Minister stressed that the entire society had to work together to ensure more empowerment, protection and fair rights for women.
Minister for Information and Broadcasting Marriyum Aurangzeb says International Women's Day is not only a day to protect women's rights and renew their determination, but it is a day to recognize the sacrifices, services and loyalties of women who make house as a family and shape a society into a civilized society with relationships like mother, sister, daughter and wife.
In her message on the occasion of International Women's Day today, she saluted the parents and teachers, who do not differentiate between their daughters and sons and help them move forward in the life. She said every home will progress only by treating girls equally.
The Minister said education of a girl means development of generations and a healthy and confident daughter makes a healthy, confident and dignified nation. Minister for Climate Change Senator Sherry Rehman says the purpose of observing International Women's Day is to encourage women, recognize their rights and spread awareness among people regarding the equal status of women.
In her message on the occasion of International Women's Day, she said forty nine percent of Pakistan's population consists of women and they are the backbone of our family system, society, country and economy.
Sherry Rehman said women should get their rights and status according to the constitution and law so that they can lead a socially and economically dignified life. She dedicated this year's International Women's Day to the workers, labourers and flood-affected women across the country saying that this day symbolizes their struggle. — DNA