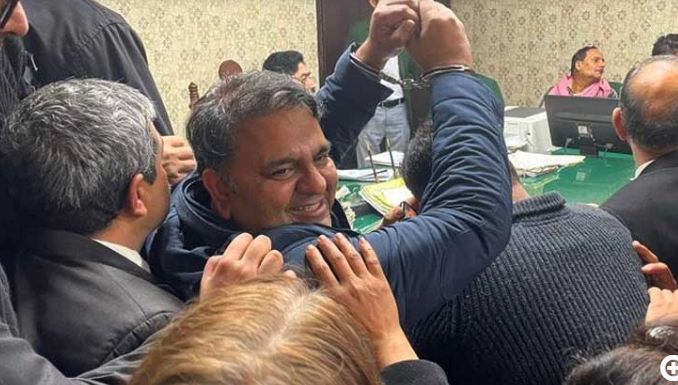 ISLAMABAD, JAN 25 – Police on Wednesday produced Pakistan Tehreek-e-Insaf (PTI) leader and former federal minister Fawad Chaudhry before the local court in Islamabad.
The PTI leader has been produced before the court of duty magistrate Naveed Khan and the counsels of the PTI and Election Commission of Pakistan (ECP) have also reached the courtroom.
A large number of PTI leaders and workers are also present outside the court.
Police have reached Islamabad with senior leader of Pakistan Tehreek-e-Insaaf (PTI) and former federal minister Fawad Chaudhry.
According to sources, Fawad Chaudhry will be shortly produced before the court in F-8 and a huge contingent of police has been deputed at the katchery.
The police high command through wireless call has directed the personnel to reach F-8 to avoid any untoward incident.