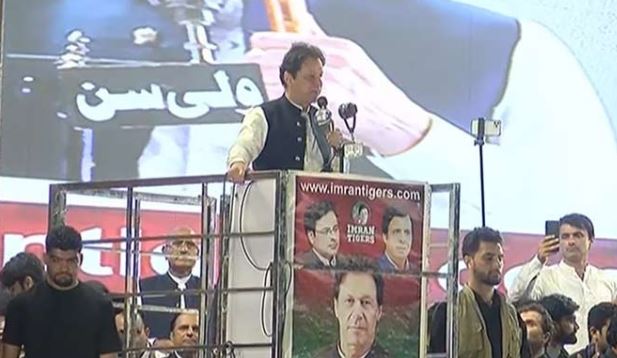 GUJRAT – Former prime minister and Pakistan Tehreek-e-Insaf chairman Imran Khan is addressing a rally in Gujrat on Friday.
Addressing a rally in Gujrat on Friday, he said that we have to respect ourselves if we want the world to respect us.
"Today's rally has broken all previous records of rallies held in Gujrat," he said and also mentioned the increasing diesel price. When my government was toppled through conspiracy, the prices of petrol was Rs150 and diesel Rs145, he said adding that he was trying to wake the nation up.