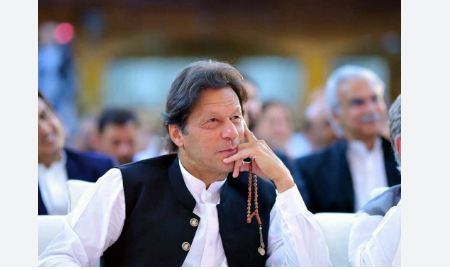 PTI spokesperson announces to move SC against the decision
ISLAMABAD: Pakistan Tehreek-e-Insaaf (PTI) strongly rejected the Election Commission of Pakistan's (ECP) notification disqualifying PTI Chairman and former prime minister Imran Khan for five years and announced to challenge the decision in the Supreme Court (SC).
In a strong reaction to the ECP's notification, PTI spokesperson said that the notification was a clear manifestation of the plans made behind closed doors and unnatural and illegal interference in politics.
The PTI spokesperson said that the ECP's biasness towards PTI Chairman was not hidden from the nation.
He stated that the people of the country also rejected the attempt to implement the nefarious "minus one" formula through a horridly-announced biased decision by a controversial trial.
PTI Spokesperson went on to say that the ECP was a key facilitator in the plan to postpone the elections, undermine democracy and deviate from the constitution.
He stated that the apex court's decision on April 4 told the story of the ECP playing with the Constitution, adding that the time has come for the Supreme Judicial Council to hear the pending reference against the Chief Election Commissioner and give a decision.
The PTI spokesperson said that all the attempts to remove the true public representatives and leadership from politics with a bigoted and paralyzed mind will fail.