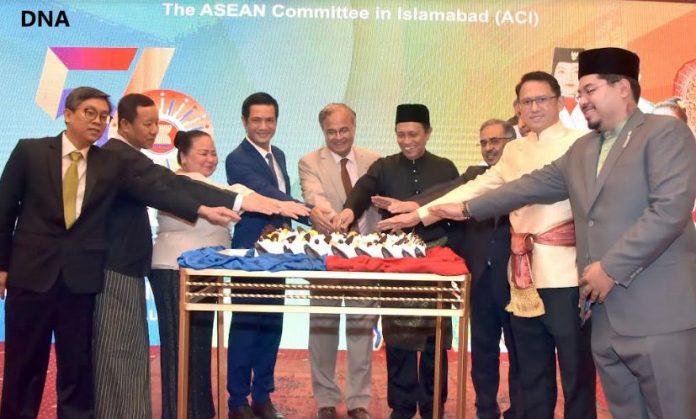 Ansar M Bhatti
ISLAMABAD: The High Commissioner of Malaysia to Pakistan Mohammad Azhar Mazlan has said ASEAN values its relations with Pakistan adding he was confident that this partnership would spur deeper engagements and interactions between ASEAN AND Pakistan in meaningful cooperation across three pillars of ASEAN namely ASEAN political security community, the ASEAN economic community and the ASEAN socio cultural community.
The High Commissioner made these remarks on the occasion of the ASEAN Day celebrations jointly hosted by the ASEAN member states. Malaysia is the Chairman of the ASEAN Committee in Islamabad (ACI). Foreign Secretary Asad Majeed Khan was the chief guest.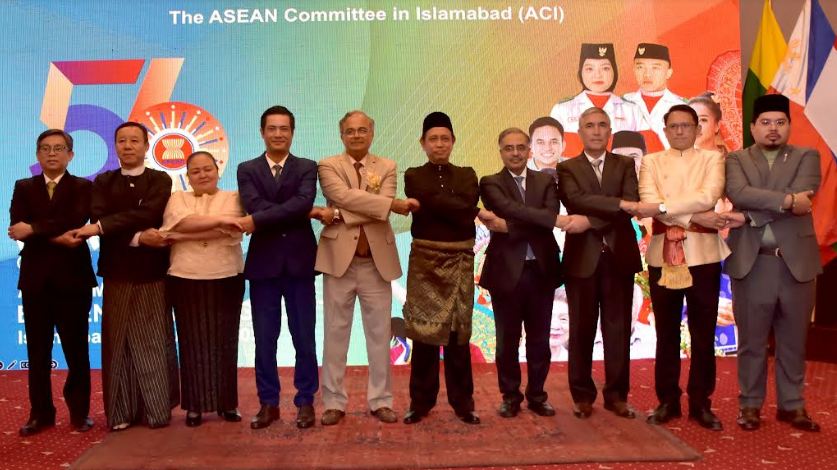 Mr. Azhar Mazlan further said ASEAN-Pakistan cooperation has extended in various sectors, among others in trade and investment, agriculture and tourism capacity building and technical cooperation. He said, ASEAN-Pakistan free trade agreement, which took effect in 2013 is a testament to the strengthened economic ties between ASEAN and Pakistan.
'In 2022 the total trade between ASEAN and Pakistan approached a significant milestone of USD11 billion', he added.
He said having a combined young dynamic population of 660 million people, we can calculate the immense potential that lies in front of us for ASEAN.
The signing of the Regional Comprehensive Economic Partnership (RCEP) in November 2020 with five trading partners marked a significant milestone, underscoring ASEAN's role as an exemplar of "open regionalism".
In the realm of culture and people-to-people exchanges, the positive impact of initiatives like the ASEAN Cultural Festival and educational scholarships are commendable, the high commissioner added.
The Foreign Secretary of Pakistan Asad Majeed has termed relations between ASEAN and Pakistan excellent. He said this while speaking as the chief guest on the occasion of the ASEAN Day celebrations jointly hosted by the ASEAN member states spearheaded by Malaysia which is currently holding the ACI chairmanship. The Malaysian High Commissioner Mohammad Azhar Mazlan also spoke on the occasion.