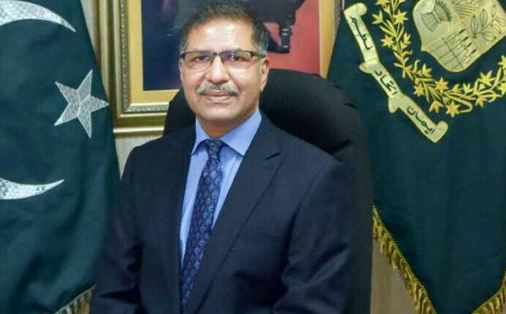 LAHORE, Jan 21 (DNA): Pakistan Tehreek-e-Insaf (PTI) Senator Barrister
Ali Zafar on Saturday said that PTI to approach court if Election
Commission of Pakistan (ECP) appointed a caretaker chief minister in
Punjab who doesn't fulfill merit.
Barrister Ali Zafar was talking to the media persons outside the Zaman
Park in Lahore.
Senator Ali Zafar expressed hope that ECP will take into account the
qualifications of the nominees, and they would not need to challenge it.
However, he said PTI will approach the court if the election overseeing
body ignored the qualifications.
Barrister Zafar said that the parliamentary committee 'objected' to the
name of PML-N nominee Mohsin Naqvi. "There are objections on Mohsin
Naqvi's name and the election commission will have to look into it," he
added.
'NA speaker's dual standard'
While commenting on acceptance of the resignations of PTI members in the
National Assembly, Ali Zafar said that 'pick and choose' policy while
accepting resignations was double standard.
It is pertinent to note that ECP on Friday notified 35 more PTI MNAs
after their resignations were accepted by National Assembly Speaker Raja
Pervaiz Ashraf.
The tally of PTI MNAs whose resignations have been accepted stands at 81
so far.