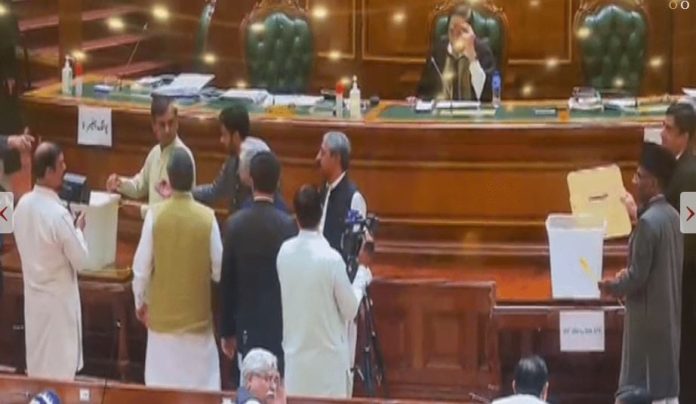 LAHORE, JUL 29: A keenly awaited session of the Punjab Assembly has begun in which lawmakers will elect a new speaker, after the office fell vacant when the previous speaker, Chaudhry Parvez Elahi, was sworn in as the chief minister.
The session is being chaired by Panel of Chairman Wasim Badozai.
Earlier, lawmakers arrived at the assembly building, and television footage showed ousted Punjab chief minister Hamza Shehbaz speaking briefly to reporters. In its proceedings yesterday, the House adopted a resolution seeking the suspension of the assembly rules that authorise the governor to summon a session for the contest and also holding a vote of no-confidence against Deputy Speaker Sardar Dost Mohammad Mazari today.