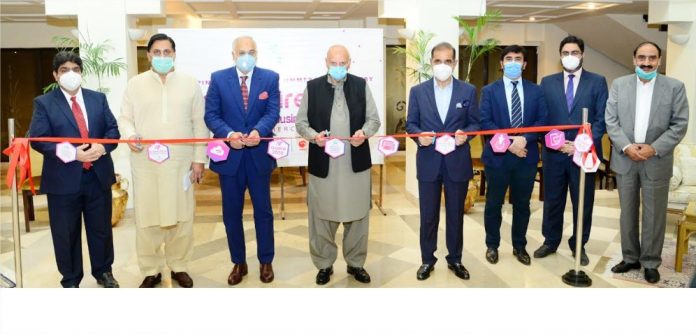 RAWALPINDI, JUNE 19 (DNA) – Punjab Governor Chaudhry Muhammad Sarwar has said that e-commerce is the future of Pakistan. The government is working on an e-commerce policy to promote the IT sector and e-commerce.
Addressing the pre-launching ceremony of the ASPIRE conference organized by the Rawalpindi Chamber of Commerce and Industry (RCCI) in Islamabad; he said that the convening of the conference was commendable.
It is an important step towards Prime Minister Imran Khan's vision of a digital Pakistan. The rest of the chambers should follow suit.
The Governor said that in the face of the Corona epidemic, and lock down situation, we need to think outside the box to expand our businesses and revive trade activities.
He appreciated the role of RCCI in promoting the steps and taking initiatives to promote Digital Pakistan.
On the occasion, Chamber President Saboor Malik said that the purpose of the ASPIRE Business Conference is to highlight the importance of e-commerce and to bring forward a consultative and awareness campaign for the promotion of unconventional business in the current situation.
He said that the conference would be held on June 27 through video link. It will be attended by CEOs of major companies associated with the country's e-commerce sector. President of Pakistan Dr. Arif Alvi and Information Minister Shibli Faraz are also expected to attend the conference. Group leader Sohail Altaf, Senior Vice President Nosherwan Khalil Khan, Vice president Hamza Sarosh, among others, members of RCCI also present on the occasion.DNA