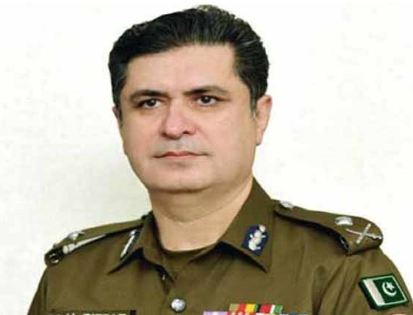 ISLAMABAD, Aug 19 (DNA): The caretaker government has appointed Riffat
Mukhtar, a senior officer of Police Serve of Pakistan, as
Inspector-General of the Police Sindh on Saturday.
Mukhtar has replaced Ghulam Nabi Memon, who has been asked to report to
the Establishment Division.
Previously, Riffat Raja has served in several covered position including
Regional Police Officer (RPO) Multan, and Additional IG Establishment.
The development comes a day after the caretaker cabinet of Prime
Minister took oath to their offices ahead of the general elections in
the country.
On Friday, the caretaker government on Friday transferred and posted top
bureaucrats.
Dr Kamran Ali Afzal has been posted as cabinet division federal
secretary, Abdullah Khan Sumbal has been posted as additional secretary
in interior ministry while Hasan Nasir posted IT secretary.
Momin Agha additional secretary incharge of petroleum division, while
Captain (r) Muhammad Mehmood is transferred and posted as secretary
food, Dr Shahzad Khan Bangash posted secretary housing, Syed Asif Haider
Shah as secretary climate change.
Humaira Ahmed made secretary culture, secretary interior Syed Ali
Murtaza were also transferred and Secretary water resources Dawood
Breach was posted as chief secretary Azad Kashmir Gilgit-Baltistan.
Meanwhile, Dr Muhammad Fakhr Alam Irfan posted as Sindh chief secretary.
He was earlier working as federal secretary Housing and Works Division.