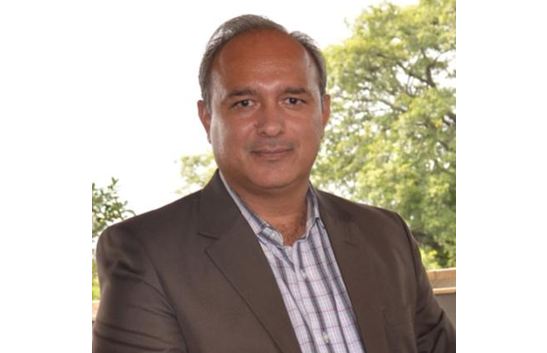 Irfan Shahzad Takalvi
During around past seven years of the leadership of President Shavkat Mirziyoyev, Uzbekistan has recorded holistic, broad-based and multifaceted progress which is open for the entire world to see.
The political system, the governance edifice and the structure of economy have all been modernized, transformed and made inclusive. These moves are backed by an overwhelming majority of Uzbek people, as is visible from the results on 2021 presidential election and recent constitutional referendum in this Central Asian republic. The results are visible in the form of noticeable confidence among the people, smooth functioning of the governance system and improving socio-economic indicators.
Apart from focus on his own nation's well-being, President Mirziyoyev has also taken pathbreaking, innovative and engaging steps aimed at tackling regional and international issues. These include, but are not limited to, proving a leading role for finding lasting solutions to the Afghanistan imbroglio as well as promoting regional cooperation and integration not only intra-region but also inter-regional. I have noted at certain platforms that his role as 'Integrator-in-Chief' of Central Asia is well manifested. Solid pushes for Central-South Asia connectivity, Eurasian integration and efforts for resolving non-traditional security issues such and ecological challenges and food security are also there to mention.
A very successful holding of Samarkand Summit of the Shanghai Cooperation Organization (SCO) is September 2022 – the first face to face summit of the grouping since 2019 – indeed needs a special mention. It has been noted globally that the 'Smarkand Spirit' injected a new vitality into overall work and functioning of SCO.
A common thread one can notice throughout Uzbek President's national, regional and global initiatives is patronage for and encouragement of generation of new ideas and much needed intellectual exchanges. This, it would not be wrong to assert here, is unprecedented. Hardly can one actually note such an ostensible attention and emphasis by a leader on involvement of intellectuals, academics, opinion makers and centers of knowledge – the think-tanks.
Uzbek leader's initiatives and personal attention in recent years have already reclaimed the same position and glory for the historic city of Samarkand, what it has been known for, over centuries since medieval times. Yes, we are talking about the city's intellectual, academic and cultural glory that distinguishes it among the cities of the region. Besides giving the city a developmental face-lift, a number of high-level cultural and academic events and activities (linked with SCO summit and also separately) have been held in the city and many more are in the pipeline – notably Samarkand International Platform – which are contributing immensely to highlight city's well-deserved place on regional and global intellectual map.
One of the most inspiring ideas in this connection, in my view, is the Samarkand Solidarity Initiative for Common Security and Prosperity. It was brough forward by President Shavkat Mirziyoyevon the eve of SCO Summit, and since has won endorsement from the leaders of all SCO members' leadership as is recorded in the Samarkand Declaration of SCO, 2022. And it has been backed once again by the leadership of China and Central Asian nations in the recently held China-Central Asia Summit, in Xi'an. The 'Xi'an Declaration 2023 stands testimony to the fact that Samarkand Solidarity Initiative is finding itself increasingly relevant, and manifesting itself as the need of the hour.
Seen in the background of China's Global Security Initiative, Global Development Initiative, and Global Civilization Initiative – the Samarkand Solidarity Initiative enriches the discourse and brightens the minds by adding an all-important dimension, i.e., solidarity. It goes without saying that solidarity among and between the societies and nations becomes a pre-requite for any form of cooperative effort to realize.
While intellectual deliberations on further explanation and development of the initiative are already in the offing and an international moot is also planned in Samarkand, it is the time that world community specially regional nations and institutions must come forward to express all-out support for this initiative. The basic thrust, as the Initiative itself seeks, is the coming together of nations notwithstanding their bilateral issues, differences of political and developmental systems, diversity of approaches and being part of a wide array of organizations and groupings. Hence, the taking forward of 'Smarkand Sprit' means a spread of the Spirit of Solidarity.
While the idea of Samrakand Solidarity Initiative gains ground, the Uzbek side under the leadership of Shavkat Mirziyoyev must also work on its part to make it a lasting endeavor – intellectually, administratively and on the ground. The task requires regular deliberations, development of proper concept papers, outlining the range of moves to be made and ideally having a permanent secretariate / team. An initiative like this would certainly win support and backing, once it gets going. And it would certainly bring positive outcomes for this region of Central, South and West Asia.
The author is Founding President of the Eurasian Century Institute (ECI), Islamabad-Pakistan and may be accessed at irfanzad@gmail.com