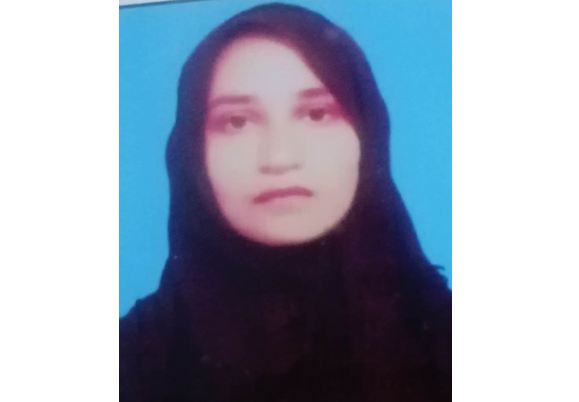 Rahat Jabeen
Renala Khurd is a developing city located in the Okara district in the northern region of the Punjab province, Pakistan. It serves as the administrative headquarters of the Renala Khurd tehsil, which is a sub-division of district Okara. The city's approximate elevation above sea level is about 570 feet (173 m). Renala Khurd is situated approximately 117 km away from Lahore and 10 km from the district capital, Okara, along the highway (G.T. Road) and the Lahore-Karachi main railway line. The Eastern Time zone of Renala Khurd is UTC +5+6Dt.
Renala Khurd was established in 1914. In 1578, Mughal king Akbar, along with his son Saleem and the royal entourage, passed through this region on their way to pay homage to Saint Hazrat Farid Ganja Shakar, staying in Dipalpur. Akbar named the corridor as "Bari Doab" by combining the syllables of the names of two rivers, Beas and Ravi that bounded the belt. Previously, the region consisted of barren and unirrigated land, known as Malah Walah, with sparse vegetation.
A part of Renala Khurd faces the challenge of limited access to underground freshwater. The residents in this region rely on canals as the primary source of irrigation, as tube wells in this area produce salty water, which is harmful to the land.Traces of ancient ruins, locally known as "Dhaya," have also been found in Renala Khurd. According to popular myth, these ruins may be remnants of an unknown ancient city that might have been engulfed by the River Biyas.
In 1849, the British occupied this region and built the Loar-Bari-Doo-Aab canal and colonies with the help of imported migrant labor. These efforts aimed to clear and develop the forest and scrubland. After the partition in 1947, the Pakistan Army took control of a major portion of irrigated land left by the British Raj. The army established its own farms, and one of the largest of these farms is the Okara farm, spreading over 17,000 acres (69 km) of prime land.Renala Khurd is renowned for its horses, and horses from Renala Khurd Stud State Farm have won international derby races multiple times.In terms of administration, Renala Khurd serves as the headquarters of the Renala Khurd tehsil, which is further divided into two union councils.
The climate in Renala Khurd features cool winters, often accompanied by rain. By mid-February, the temperature begins to rise, and spring weather continues until mid-April, when the summer heat sets in. The onset of the southwest monsoon is expected in May, but the weather pattern has been irregular since the early 1979s. June and July are oppressively hot, with temperatures rarely exceeding 46 degrees Celsius. Cooler weather arrives late in October, marking the end of the summer season.
In terms of demographics, Renala Khurd is predominantly Muslim, with over 99% of the population practicing Sunni Islam, followed by a Shia minority. There are also small non-Muslim communities, including Christians, Hindus, and Sikhs. The people of Renala Khurd are descendants of Iranians, Turks, Afghans, and Arabs who migrated to the region individually or in groups. The primary language spoken in Renala Khurd is Punjabi, and Punjabis make up the largest ethnic group. The major tribes in Renala Khurd include Rajputs, Jats, Arian Gujjars, and Gakhars, with smaller tribes such as the Awans, Rawns, Kambhos. Punjabis have predominantly been peasants throughout their history. They share religious and historical associations with West Asia. Punjabis take pride in their lands and property, and cities like Lahore and Multan have been significant political and cultural centers in North India for centuries.Punjabi people traditionally wear attire such as kurta pajama, shalwar kameez, doti, khosa, pag, and waistcoat, among others.
Sindhi speaking inhabitants mostly reside in the hinterland, while Urdu-speaking Sindhis prefer to be called muhajireen. Sindhi traditional clothing includes frock jackets adorned with mirror work. Sindhi women are known for their beauty and elegance, characterized by their tall stature and accessories like bangles and earrings. The renowned Sindhi bazaar is located in Renala City.
Population of Renala City is significantly high due to factors such as the presence of factories, vehicular emissions, air pollution, inadequate sanitation, and open drains. These factors contribute to various health issues, leading to ailing residents. Common diseases in the area include cancer, lung cancer, pneumonia, breathing disorders, diabetes, high blood pressure, kidney stones, malaria, scurvy, goiter, and smallpox, among others.Private medical institutions like Aziz ul Hassan and Kamran Shakur serve the community's healthcare needs.
Renala City's educational institutions provide a favorable environment for learning. The University of Okara, is another remarkable educational institute in RenalaKhurd which is established in 2016, aims to promote holistic multidisciplinary approaches and indigenous perspectives in the pursuit of excellence. The university has four gates, with the first gate known as the Bridge, the second gate as Nehar, and the third and fourth gates as the Domes. There are five cafes on campus, including Friends Cafe, Hot and Cold Cafe, Sports Cafe, Latrove, and Domes, which provide various amenities such as food, beverages, printing services, makeup shops, and mobile shops.
The university has an abundance of trees and numerous grounds. It is divided into small departments and blocks, including the Admin Block, PhD Block, Bank Building, VC Building, IT Department, and Domes. The Admin Block, located near the bridge, houses various departments. The Zero Point, situated nearby, is a popular spot for students to gather and overlook the entire university. Additionally, the university offers well-equipped laboratories, such as the Computer Lab, Zoology Lab, Botany Lab, Chemistry Lab, and Physics Lab.The university also features a large library with an extensive collection of books on different subjects and by various authors.
Various faculties and departments are part of the University of Okara. However, the Department of Media & Communication Studies (DMCS) is a potent department that trains students in effective communication. Professor Dr. Zahid Bilal, the head of the department, is a person of amiable nature. He always highlights the significance of media communication that plays a crucial role in addressing societal issues and influencing politics. The department also benefits from the expertise of other esteemed faculty members, including Prof. AsifArshad, Prof. HuzaifaBukhari, Prof. Zaki Abbas, and Prof. AsifArshad.The students consider themselves fortunate to have such mentors who are committed to their growth and education.
Dr. Muhammad Akram Zaheer appeared as a remarkable and invaluable asset to this esteemed faculty. With his compassionate nature and unwavering commitment, he graciously dedicates his time to guiding and mentoring students. Driven by a genuine passion, he goes above and beyond to help students enhance their writing skills and successfully complete their assignments. His expertise shines prominently in subjects such as Pak Studies, where he enlightens eager minds about the captivating history of Pakistan and its remarkable contributions. Dr. Muhammad Akram Zaheer truly embodies the essence of an inspiring educator, leaving an indelible mark on all those fortunate enough to be under his tutelage.
In Short, Renala Khurd is a developing city in the Okara district of Punjab, Pakistan, known for its historical significance, diverse demographics, environmental challenges, agricultural prowess, and educational institutions like the University of Okara.
Student Media & Communication Studies
University of Okara