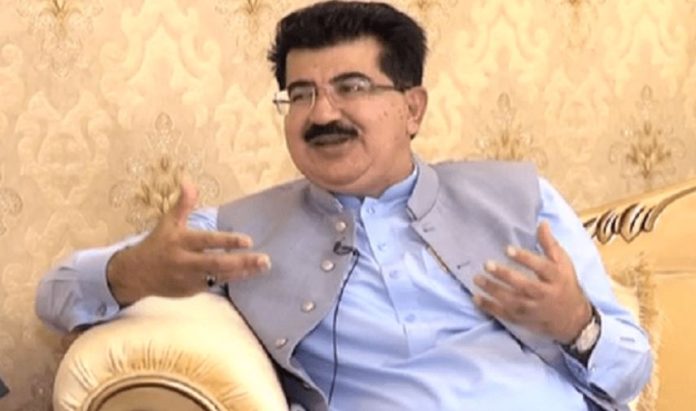 ISLAMABAD, JUN 28: Senate Chairman Sadiq Sanjrani has offered to tender his resignation and present himself for accountability amid criticism regarding a bill aimed at enhancing the perks and privileges of past and future heads of the upper house of Parliament.
Earlier this month, the Senate had adopted the controversial bill which proposed the provision of a lifetime full security detail of at least 10 persons to all former Senate chairmen. It also proposed that the government bear travel expenses of their domestic staff as well as family members. The proposed law is currently pending with the National Assembly.
Sanjrani had defended the bill, saying that the law was meant to put things in order and address audit issues. He claimed that it would not place any additional burden on the national exchequer while the PPP had stated that it could not lend its support given the country's economic situation.
The Public Accounts Committee (PAC) had also criticised the proposed law, arguing that it would burden an already troubled economy.
In an interview on Dawn News programme 'Doosra Rukh', which will air over the Eid holidays, Sanjrani responded to concerns and questions surrounding the bill, stating that he had not sought even a penny's raise in his salary.
Sanjrani said that he had never claimed any travel allowances or daily allowances. Furthermore, he emphasised that he and his wife personally covered the expenses of their household.
"I am ready for my accountability, and an audit should be ordered. If it proves [any wrongdoing], I will step down from my Senate position," he said.
He pointed out that the Senate chairman enjoyed a prestigious position but clarified that he did not receive any perks.
Sanjrani suggested that if the country's situation improved, the Senate chairman should be entitled to ten planes instead of just one.
"It was suggested that the Senate chairman is purchasing planes but I firmly believe that when Pakistan achieves prosperity and effectively addresses the people's issues, then the chairman should get ten planes instead of just one," he remarked.
"Give good perks to your representatives so that they can work. Why are you forcing them to indulge in wrongdoings?" he asked.
He said there were senators who relied only on their salaries.