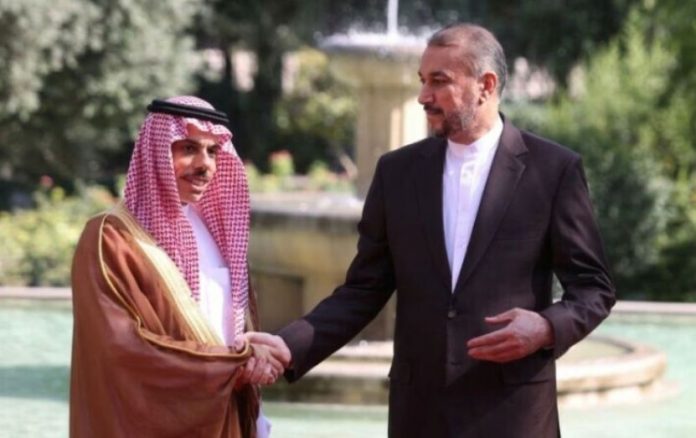 Tehran, JUN 17: Saudi Arabia's Foreign Minister Prince Faisal bin Farhan arrived in Iran on Saturday amid a rapprochement between the two Middle East arch-foes, Iranian state TV said.
Iran and Saudi Arabia agreed in March, in a deal brokered by China, to end a diplomatic rift and re-establish relations following years of hostility that had endangered regional stability including in Yemen, Syria, and Lebanon.
Iran officially reopened its embassy in Saudi Arabia on June 7.
The kingdom broke ties with Iran in 2016 after protesters attacked the Saudi embassy in Tehran in retaliation for Riyadh's execution of a prominent Shia cleric.
Bin Farhan is due to meet with Iranian President Ebrahim Raisi and his Iranian counterpart Hossein Amirabdollahian.
Iran has recently been trying to mend its strained ties with several Gulf Arab states.
Saudi Arabia's rapprochement with Iran has left Israel largely alone as it has sought to isolate Iran diplomatically.
The United Arab Emirates, which was the first Gulf Arab country to sign a normalisation agreement with Israel in 2020, resumed formal relations with Iran last year.
Bahrain and Morocco later joined the UAE in establishing ties with Israel.