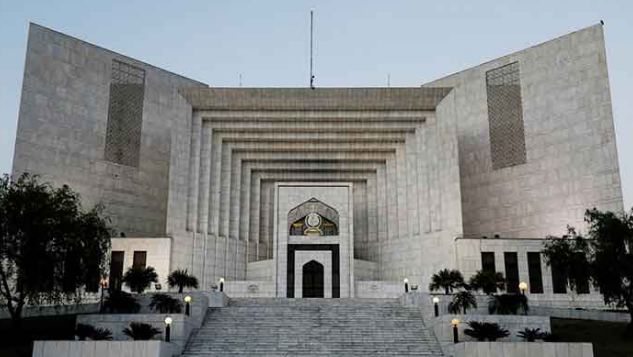 ISLAMABAD: The Supreme Court on Thursday directed the political parties to sit together on elections today and given an update to the bench hearing the same date election case by 4pm today.
The directives came after the Pakistan Peoples Party (PPP) and Pakistan Muslim League-Nawaz (PML-N) assured the Supreme Court that they will sit with the Pakistan Tehreek-e-Insaf (PTI) and try finding a solution on the election date.
PPP's Farooq H Naek and PML-N's Khawaja Saad Rafique assured the three-member bench of the Supreme Court headed by Chief Justice of Pakistan (CJP) Umar Ata Bandial of holding talks with the opposition party.
"We will hold talks with PTI so agitation ends," Naek told the Supreme Court.
While Khawaja Saad Rafique told the court: "[We] are ready to find a solution on the election date by sitting with the opposition."
Same assurance was made by PTI's Shah Mahmood Qureshi.
A three-member bench comprising CJP Bandial and comprising Justice Ijaz Ul Ahsan and Justice Munib Akhtar is hearing the election delay case.
At the outset of the hearing, the CJP appreciated Jamat-e-Islami chief Siraj ul Haq for making efforts to initiate a dialogue between the Pakistan Tehreek-e-Insaf (PTI) and the government.
"You have undertaken a good initiative. May Allah succeed you," CJP Bandial told the JI chief.
The top judge then turned to PTI Vice Chairman Shah Mahmood Qureshi and asked if his party was okay with the Supreme Court's advice on holding talks.
"PTI believes that the country should move ahead with constitutional supremacy. PTI always believes in the Constitution, whatever the Supreme Court orders we will accept it," Qureshi told the CJP.
The CJP then inquired about Attorney General for Pakistan (AGP) Mansoor Usman Awan's whereabouts.
AGP Awan apologised to the court for being late and informed him that the government officials will be late as they thought the hearing would resume at 11:30am.