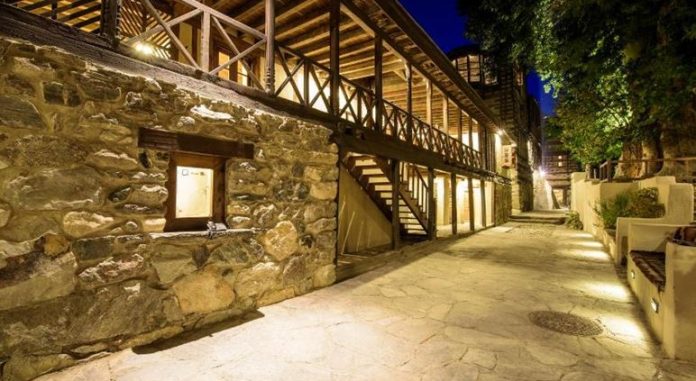 Munaza Kazmi
Classical History lovers are pinned everywhere in the world, looking for exploring another piece of art.Pakistan! Famous for its wildest and most dangerous peaks, is a home to Indus Valley civilization, Gandhara, Mughal Rule, Tribal Kingdoms and a lot many. However, one can only look at them in Museums, Palaces or Forts, but had never got the opportunity to live the History. What if I take you somewhere.
IMAGINE! in the middle of gigantic mountains, a day into the actual homes of Kings and Queens, the splendor of Royalty on the rhythms of History.
About 170km,almost a two hours unforgettably beautiful drive from Sakardu Airport, Gilgit Baltistanlies the Shigar, an absolutely beautiful gift of nature.There are stunning natural treasures like the Katpana Desert, also known as the Cold Desert and is the highest desert in the world. Among the valley's mountainous landscapes is K2, the second-highest mountain in the world, Trango Towers, Concordia Glacier amongst many other glaciers. Surrounded by greenery and captative beauty of lakes, Shigar is no doubt a glamorous tourist spot.The perfect tone of the clouds, the huge mountains and the tranquility makes the place a heavenly and magical,where your IMAGINATION will be turning into reality.
Serena Shigar Fort, known as Fong-Khar which in the local language means the "Palace on the Rock", it is one of Northern Pakistan's most beautiful hotels. There you almost feel as if you have stepped in to a movie set because it is so picturesque.
Decorated by the magnificent beauty of Baltistan's Karakoram Mountain Range and four centuries of folklore and legends, Serena Shigar Fort is a oneofakind heritage boutique hotel situated within a peaceful natural setting. Experience history in a 450-year-old fort and the 17th century Palace of the Raja of Shigar, along with the more recently added "Old House" and "Garden House".
Ancient mountain landscapes, stunning views and the ambience of a 400-year-old Fort-Palace set our 15 rooms and 5 suites among Pakistan's most serene and timeless sanctuaries. Ornamented in warm earth tones, all accommodations feature locally inspired design touches like wooden floors, exquisite woodwork, native stone and period furnishings.
The 13 traditional guest rooms located in the original 17th century Palace offer you an exclusive glimpse into the life of the Raja and Rani of Shigar, where you can actually enjoy the ways of royalty. Moreover, a more recent addition to the grounds, the Garden House offers 7 conventional rooms with modern comforts like flat-screen televisions and room service. These accommodations were crafted using building materials and techniques faithful to the historical architecture of Shigar Fort. Adorned with handmade fabrics and antiques, Garden House rooms feature private terraces with views of the Amacha Garden. The most important! all rooms at Serena Shigar Fort are non-smoking.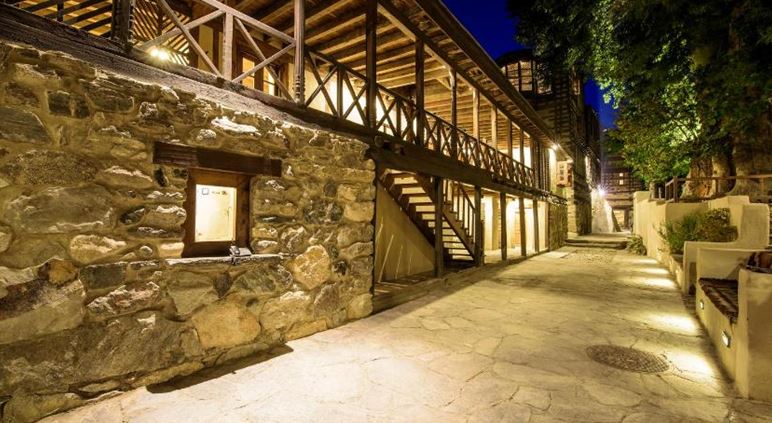 Standard Room:These non-smoking heritage rooms offers either double, single or twin beds covered by cloudy white sheets and a well-appointed bathroom with shower.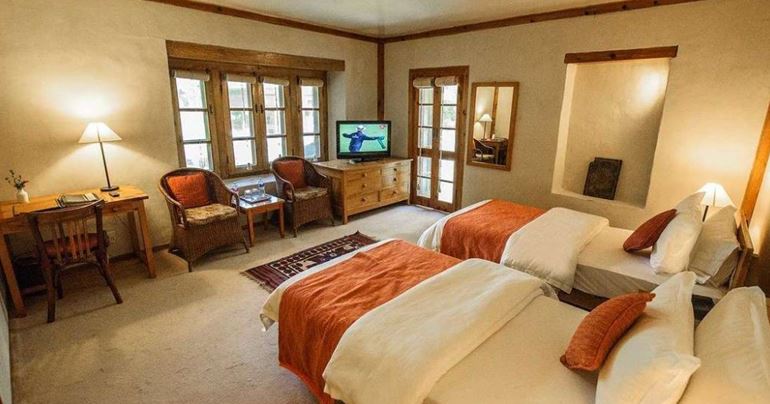 Garden House Standard Room:Spacious Garden House Rooms feature double or twin beds, a lobby area, cable television and a romantic private wood balcony facing the picturesque Baradari monument and Amacha Garden.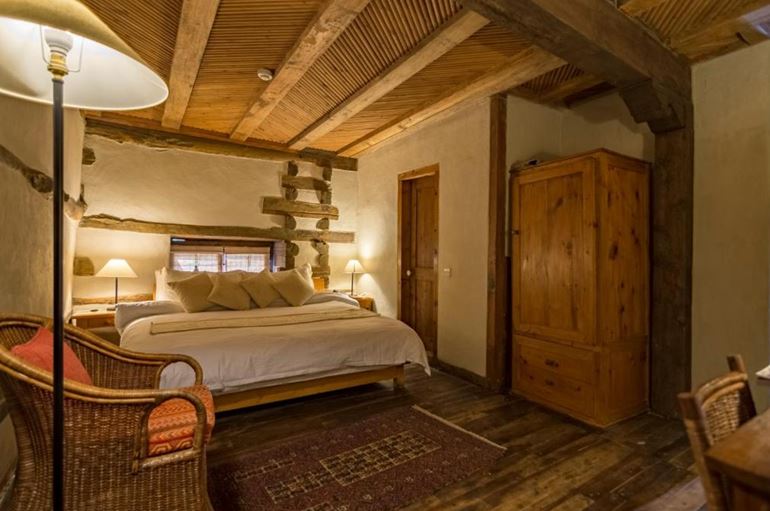 Garden Suite: Providing a little more space than Garden Rooms, Garden Suite feature a king bed, sitting area with Diwan, in-room cable television, a modern bathroom equipped with all the modern-day facilities, and a glamorous private balcony facing the beautiful Baradari monument and Amacha Garden, from where the scented smell would keep coming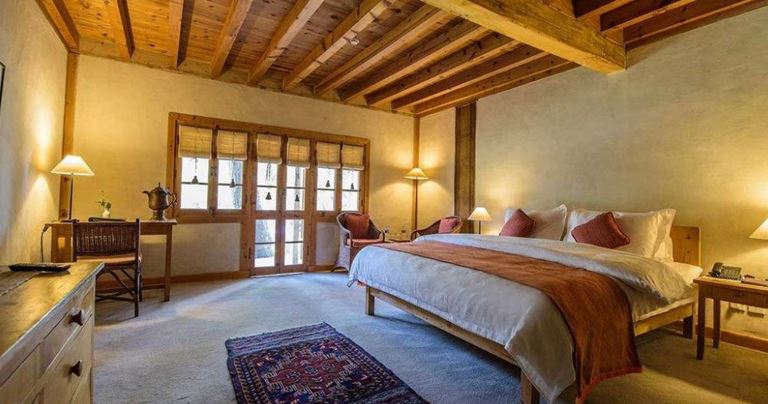 Heritage Suite:The hotel's 3 Heritage Suites originally served as the chambers of the royal women and the Raja's mid-season quarters. Spacious and opulently decorated with period antiques, these Suites offer a king bed in the main bedroom, a single bed in a separate anteroom or Shah-e-Nasheen and a sitting area. Special features include beautiful paneled ceilings and carvings on Shah Nasheen.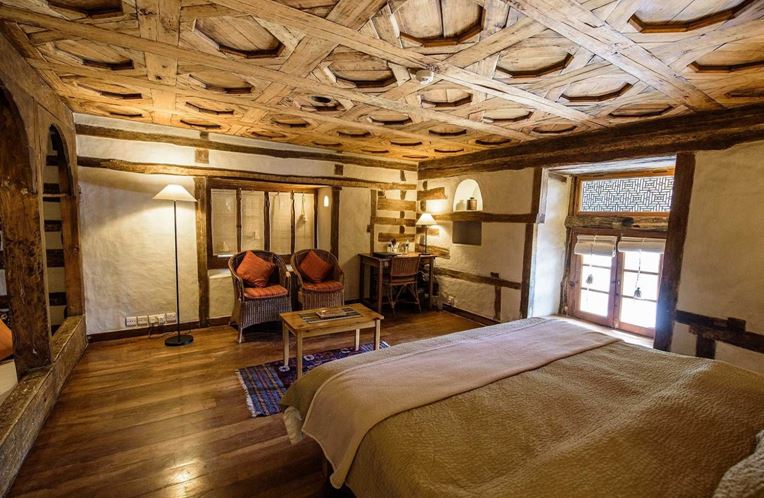 Royal Suite:Originally the Raja's royal summer quarters, this non-smoking suite features one comfortable king bed, an adjoining sitting area, originally Raja's Baithak, a "Shah-e-Nasheen" and an airy, hanging wooden latticework balcony. Decorated in period antiques with a splendid view of the Shigar stream, the room is appointed with a working desk, one exquisite bathroom and a powder room.
Fong Khar Restaurant
The culinary philosophy at Serena Shigar Fort is based on providing the finest seasonal and, where possible, local ingredients from Shigar Valley farms and providers. All meals feature fresh produce from hotel's very own cherry orchards and vegetable garden, including a handmade cherry ice cream sure to be the delight of your stay.
Amidst a historic stone and wood design, Fong Khar Restaurant invites conversation among guests while savoring an innovative menu of Pakistani, Balti, Chinese and Continental specialties.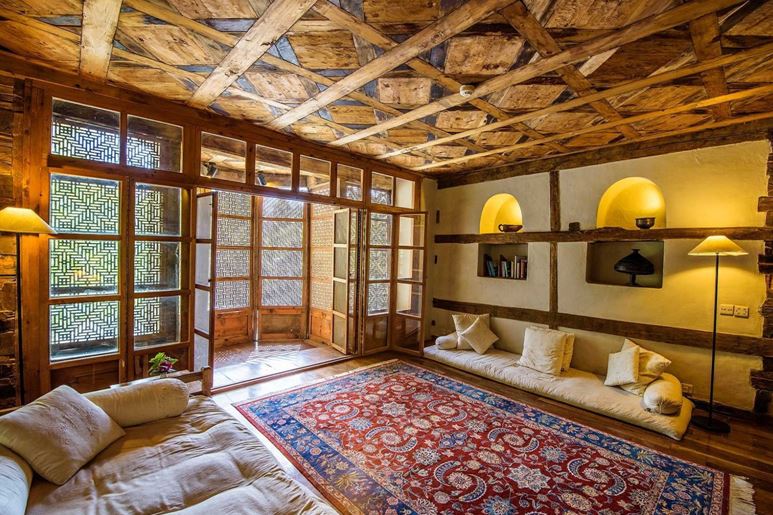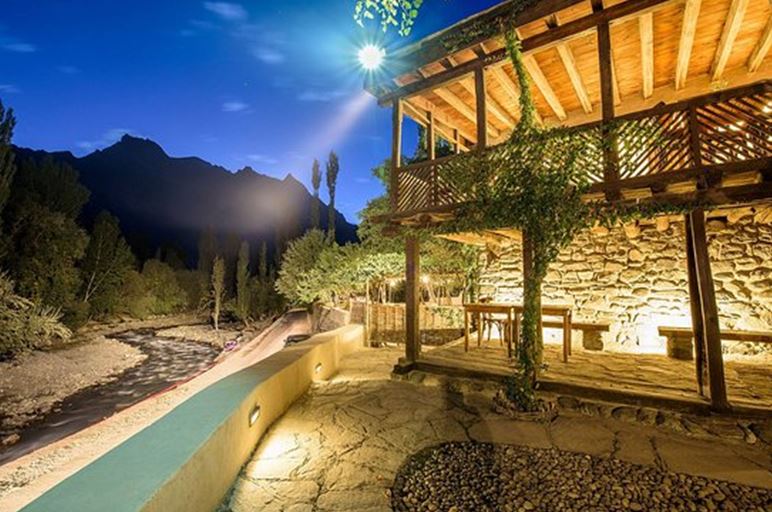 During the warmer months, the al fresco garden is the perfect setting for a meal beneath the grapevine with beautiful views of the Shigar stream and surrounding village. However, for private dining events, the first floor offers a Turkish-style seating area with an open veranda seating presentinggorgeous village and stream views.
From the traditional stone and wood architecture to the tranquil sight and sound of the Shigar stream flowing in front of the hotel, the experience here is that of a peaceful home away from home in an ancient, historic undisturbed wilderness.