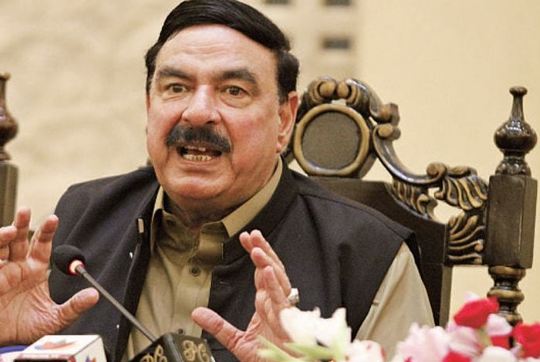 FROM QAZI SHOAIB KHAN
DNA
ATTOCK (JAN-13): The Judicial Magistrate Fateh jang Mohammad Arif has acquitted the PTI former Federal Minister Interior Sheikh Rasheed Ahmed along his nephew PTI MNA Rawalpindi Sheikh Rashid Shafique in contemptuous of religious case here on Friday.
They were defended by their counsels Sardar Abdul RazaqKhan and Sardar Shahbaz Khan Advocate with the arguments that their clients were implicated in this manipulated case under the pressure of Mian Shahbaz Sharif and Rana Sana ullah mere on political basis despite proving their guiltless. They also argued before the court that this case is not maintainable in the eyes of law as such kind of FIR cannot be instituted on the incidence which occurred in Saudi Arabia. Even, a private person can not lodge such kind of FIR which can only be registered on the recommendation of the provincial or federal Government.After hearing the arguments of both sides, the judgment was get reserved by the learned Judicial Magistrate.
It is mentioned that the Prime Minister Mian Shahbaz Sharif along with his delegation left for Saudi Arabia to fulfill their religious obligation at Masjid e Nabi in April 2022 when they had to face defamatory slogans by some devotees. Later on, cases were registered against PTI former Prime Minister Imran Khan, PTI leaders Mr. Fawad Chaudhry, Sheikh Rasheed, Mr. Qasim Sori, Mr Shahbaz Gil and Sheikh Rashid Shafique. The police arrested Sheikh Rashid Shafique soon as he arrived from Saudi Arabia on May 01, 2022 who was subsequently granted bail on May 09, 2022.
Qazi Shoaib Khan, Bureau Chief, District, Attock