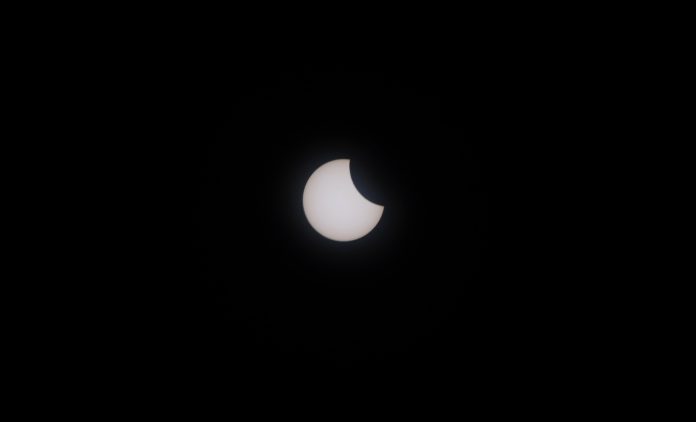 M. TAHIR
FAISALABAD: The first solar eclipse of this year in Pakistan was witnessed on Sunday. The whole city was overshadowed. However, the ring of fire did not appear.
The eclipse began at 9:26 a.m. this morning in Pakistan In which the moon began to block the path of the sun's rays reaching the earth, After 11 o'clock the eclipse reached its climax.
At the height of the eclipse, 92% of the sun was hidden behind the moon. A total solar eclipse was observed in some parts of Pakistan And somewhere I saw a partial solar eclipse
People said that due to the eclipse, the evening view was seen during the day. Eclipse prayers were offered in different cities of Pakistan.