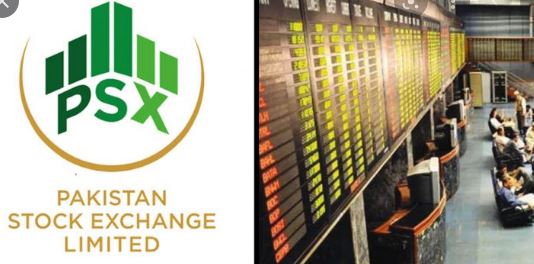 Nazir Siyal
KARACHI: The Pakistan Stock Exchange (PSX) Friday witnessed a bloodbath immediately after Prime Minister Shehbaz Sharif announced "tough decisions" taken by the government in the federal budget for the upcoming fiscal year 2022-23.
The benchmark KSE-100 index opened in the green in line with its positive trend a day earlier; however, it soon plunged a massive 2,053.35 points or 4.81%. The market was trading at 40,663.62 points as of 12pm. In his address to the nation, the premier announced that a 10% super tax would be imposed on large-scale industries including cement, steel, sugar, oil and gas, fertiliser, banking, textile, chemical, beverage, and automobile sectors.
Arif Habib Limited Head of Research Tahir Abbas said the market is reacting to the news of the imposition of super tax on large-scale industries.
"A 10% super tax on large-scale industries is on the higher side and the market didn't expect this, therefore the reaction is intense," he said.
The analyst was of the view the market will now stay under pressure in the days to come until budget 2022-23 is passed in the National Assembly and the finance act is released, which will reveal the exact details of the "tough" decision taken by the government.