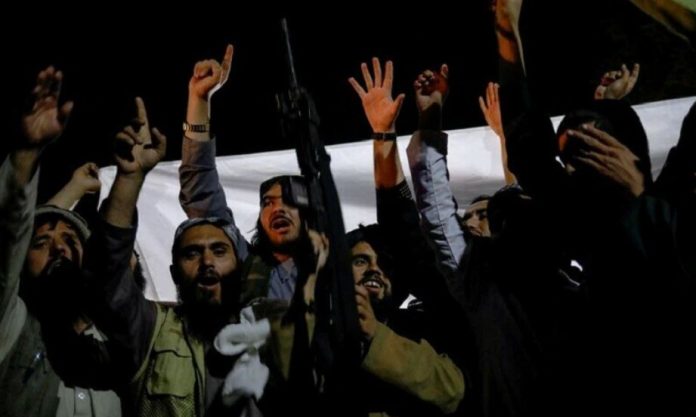 KABUL, AUG 31: The Taliban declared on Wednesday a national holiday and decorated the capital with coloured lights to celebrate the first anniversary of the withdrawal of US-led troops from Afghanistan.
The country's new rulers — not formally recognised by any other nation — have reimposed their harsh version of Islamic law on the impoverished country, with women squeezed out of public life.
But despite the restrictions, and a deepening humanitarian crisis, many Afghans say they are glad the foreign force that prompted the Taliban insurgency left after a brutal 20-year war.
"We are happy that Allah got rid of the infidels from our country, and the Islamic Emirate has been established," said Zalmai, a resident of Kabul.
"Happy Independence Day," tweeted government spokesman Zabihullah Mujahid.
In a separate statement, the government said the day marked "the country's freedom from American occupation".
"So many mujhahideen have been wounded (over the years), so many children became orphans and so many women become widows."
The authorities held an official celebration at Bagram air base, which US forces used to launch air strikes against the Taliban.
Foreign media outlets were not allowed to attend the event.
Kabul was quiet on Wednesday morning with a few Taliban fighters driving around the city and most residents staying indoors after the government declared a national holiday.