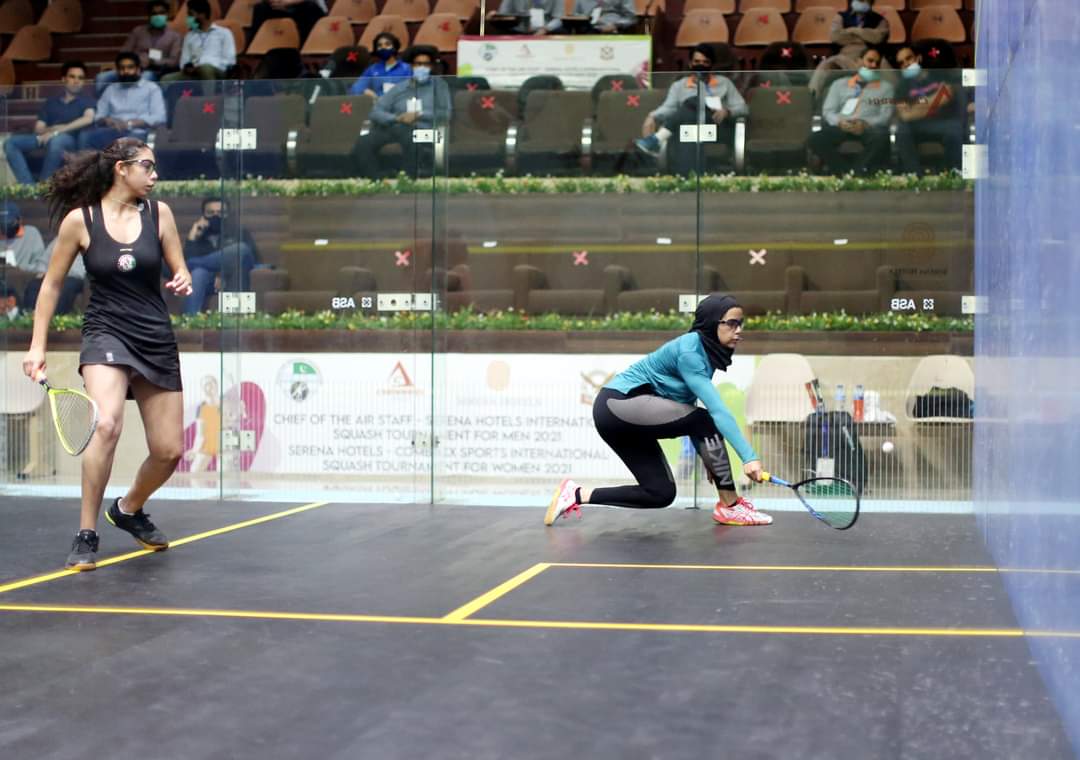 ISLAMABAD: It was another bad year for Pakistani squash players as they failed to reach the final of the Chief of Air Staff (CAS) International Squash Tournament since 2017 where French player Auguste Dussourd will face Moustafa El Shirty from Egypt in the final of on going CAS-Serena Hotels International Squash Tournament for Men here at Mushaf Squash Complex Islamabad on Friday.
Despite the efforts and all possible facilities given by Pakistan Air Force (PAF) and Pakistan Squash Federation (PSF), disappointing performance given by the all squash players in the CAS International Squash Tournament including tournament top seed Tayyab Aslam who is also failed to qualify in the final as he lost semi final match against World number 59 Auguste Dussourd from France by 11-9, 11-7, 9-11, 3-11, 11-4.
During 60 minutes battle of In semi-final after losing first two games by 9-11 and 7-11, Tayyab Aslam won the next two games by 11-3 and 11-4 telling the audience that he will get easy victory in the fifth and last game of the match but his performance in decisive game was disappointing as Tayyab failed to give tough time against french player by losing decisive game 11-4.
In the second semi final Egyption player Moustafa El Sirty beat World No 71 Henry Leung from Hong Kong by 8-11,11-7,11-7,11-5 in 41 minutes match as he shown his best game in the importnant match after losing first game by 8-11.
In the Serena Hotels-Combaxx Sports International Women squash tournament semi finals World No 69 Marie Stephan from France strom in to final with her attacking game against talented Nadeen Kotb from Egypt and winning the match by 11-7,6-11,11-9,11-9 in 31 minutes fight.
Earlier in first semi final, World No 81 Salma El Tayab from Egypt beat World No 102 Fayrouz Aboelkheir (Egypt) with a game score of 11-7, 7-11, 11-6 and 12-10. The match lasted for 33 minutes.
The finals of mens and women event will be played on Friday (today) which organised by Pakistan Squash Federation (PSF) in collaboration with Pakistan Air Force, Serena Hotels and Combaxx Sports.